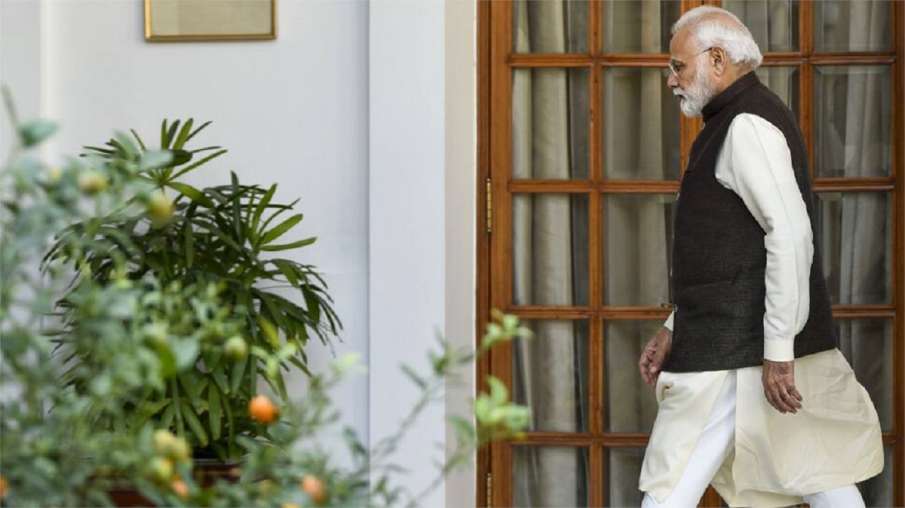 new Delhi: An all-party meeting has been called by Prime Minister Narendra Modi on Friday to discuss the situation of the corona virus epidemic. This meeting has been called on 4 December at 10:30 am on behalf of the Prime Minister to discuss the situation of Kovid-19. This will be an online all-party meeting. Leaders of both houses of all parties have been invited to attend this online meeting. The status of the current corona virus within the country will be discussed in the meeting.
Significantly, the cases of Kovid-19 in the country crossed 95 lakh on Thursday, of which 89.73 lakh people got infection-free and the recovery rate of patients increased to 94.11 percent. According to the latest data released by the Union Health Ministry at eight in the morning, the number of infection cases in the country increased to 95,34,964 after 35,551 new cases of Kovid-19 were reported in one day. At the same time, after the death of 526 more people, the death toll increased to 1,38,648.
According to the data, with 89,73,373 people becoming infection free in the country, the recovery rate of patients increased to 94.11 percent. The death rate from Kovid-19 is 1.45 percent. The number of people still under treatment in the country is less than five lakh. Currently, 4,22,943 people are undergoing treatment for corona virus, which is 4.44 percent of the total cases.
In India, the number of infected had crossed 20 lakh on 7 August, 30 lakh on 23 August and 40 lakh on 5 September. At the same time, the total cases had crossed 50 lakh on 16 September, 60 lakh on 28 September, 70 lakh on 11 October, 80 lakh on 29 October and 90 lakh on 20 November.
According to the Indian Council of Medical Research (ICMR) till December 2, 14,35,57,647 samples were tested for Kovid-19, out of which 11,11,698 samples were tested on Wednesday. According to the data, out of 526 people who died in the last 24 hours, 111 were from Maharashtra, 82 from Delhi, 51 from West Bengal, 32 from Haryana, 29 from Uttar Pradesh, 28 from Kerala, 27 from Chhattisgarh and 21 from Punjab. .
According to the figures of the Ministry, 1,38,648 people have died due to the virus in the country so far. These included 47,357 in Maharashtra, 11,808 in Karnataka, 11,733 in Tamil Nadu, 9,342 in Delhi, 8,527 in West Bengal, 7,817 in Uttar Pradesh, 7,003 in Andhra Pradesh, 4,842 in Punjab, 4,018 in Gujarat and 3,287 in Madhya Pradesh. The Health Ministry said that among the people who died, in more than 70 percent of cases, patients also had other diseases. The ministry said on its website that its data is being matched with ICMR data.



www.indiatv.in