News Desk, Amar Ujala, Jaipur
Updated Thu, 03 Dec 2020 10:27 AM IST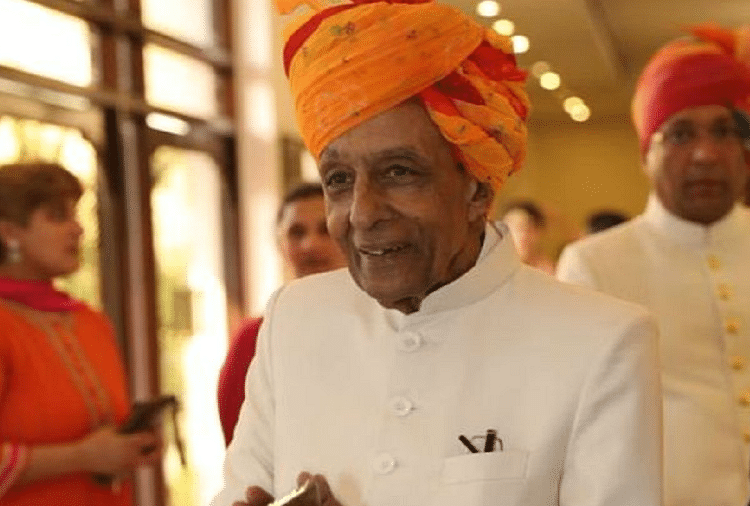 Prithviraj Singh (file photo)
– Photo: Social Media
Creepy Corona virus has knocked in Jaipur royal family too. Due to this, the member of the royal family and former MP Prithviraj Singh died. He was 85 years old. Prithviraj Singh's corona report came positive about four days ago, after which he was admitted to Santokba Rareji Hospital. Apart from this, Rajsamand MP Rajkumari Diya is also said to be corona infected.
Rajasthan made tourist destination

Please tell that Prithviraj Singh was the son of former Maharaja Sawai Mansingh II of Jaipur and Maharani Kishore Kanwar. Prithviraj Singh is considered to be the most important role in establishing Rajasthan as a tourist destination. It is said that it was due to him that Rambagh Palace became one of the best hotels in the world. Prithviraj became an MP in 1962 on a Swatantra Party ticket from Dausa. At this time he held the post of director of Rambagh Palace.
Prithviraj was famous as Pat Bapji
According to the information, Prithviraj Singh lived a very simple life. He did not even put Singh in front of his name and people used to fondly call him 'Pat Bapji'. He is said to have driven his own car. There were no drivers for this. He even used the usual hatchback car instead of the luxury car.
Princess diya also corona positive
Meanwhile, another frightening news has emerged from the royal house. It is being told that the corona report of Rajkamand's BJP MP Rajkumari Diyakumari has also come positive. According to the information, she was campaigning in Rajsamand for the Panchayat Samiti and Zilla Parishad elections for about eight days. At the same time, a day before, she also attended the cremation of Rajsamand MLA Kiran Maheshwari. Significantly, Kiran Maheshwari died due to corona.

www.amarujala.com