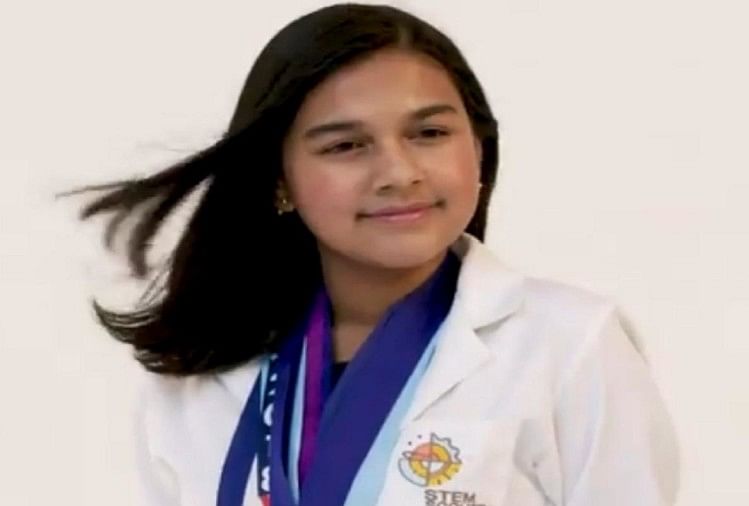 India News
Indian American Girl Gitanjali Rao First Ever Kid Of The Year – Indian-American teenager Geetanjali Rao became Time 'Kid of the Year'
On December 3, 2020 by admin
Indian-origin 15-year-old American teenager Geetanjali Rao has been named as the first 'Kid of the Year' by Time magazine for her brilliant work. He is a brilliant young scientist and inventor.
Gitanjali has done a great job in dealing with issues ranging from contaminated drinking water to opium addiction and cyber bullying using technology.

Time said that this world belongs to those who shape it. Gitanjali was selected from over 5,000 contenders for Time's first 'Kid of the Year'. She was interviewed by actress and social activist Angelina Jolie for Time Special.
Gitanjali said of her processes during a digital interaction with Jolie from her home in Colorado, saying, "Observe, think, research, create and tell". "
According to the time, the teenager said that do not try to solve every problem, instead focus on the one that provokes you. If I can do it, anyone can do it.
Gitanjali said that her generation is facing many problems which had never come before. The teenager said that but at the same time, we are also facing old problems which still exist. Like we are facing a new global epidemic here and we are still facing the issue of human rights. There are problems that we have not created but now we have to solve them through technology, such as climate change and cyber bullying.
The teenager said that since she was in the second or third grade, she started thinking about how she could use science and technology to bring about social change.
The teenager said that when she was 10 years old, she told her parents that she wanted to do research on the carbon nano tube sensor technology at the Denver Water Quality Research Lab.

www.amarujala.com