News Desk, Amar Ujala, Jaipur
Updated Fri, 04 Dec 2020 3:33 PM IST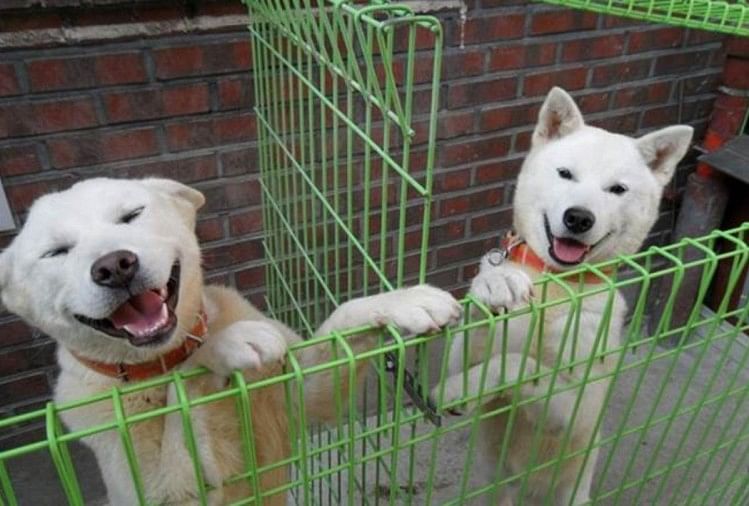 Symbolic picture
– Photo: Social Media
A case has come up in Jodhpur city, knowing that you will be shocked. Actually, there is a fight between two women in the city to have 42 children of Dogi. In this, a woman has accused another woman of forcibly taking away 42 children of dogs. At the same time, another woman is putting her side. Now the matter has reached the police and investigation has been started in the case.
Battle for Doggie's 42 children
The people of the city are shocked by the legal battle for 42 children of Dogi in Jodhpur. One side in this case is that of Sangeeta Surana, living in the Central School Scheme area of ​​Ratanada region. They allege that a woman is forcibly taking away Doggie's 42 children. At the same time, Reema Massey, who lives in Sector-7 of Jodhpur, says that she has saved the lives of these 42 children of Dogi. He is rescued in the municipal enclosure.
The first woman accused this
Sangeeta Surani told the We The People organization that some people came and forced Doggy's 42 children from her house. Give them all back to Doggie. On this, the founder of the organization Manju Surana lodged a complaint with Ratanada police station. Sangeeta says that she will not eat a single grain of grain until she gets her dog back.
This is how another woman put her side
According to Reema Massey, a few days ago we came to know that Sangeeta Surani, who lives in the area, has about 42 children of Dogi, whom they have brutally kept in a box. After this she along with other social workers reached Sangeeta's house and rescued Dogi's children. Reema claims that she saved the lives of Dogi's children in the presence of the police.
Sangeeta lodged a police case
According to Reema, Sangeeta has filed a police case against him. He says that he wanted to complain to the police against Sangeeta, but could not register a case. In such a situation, they have to visit the police station.

www.amarujala.com