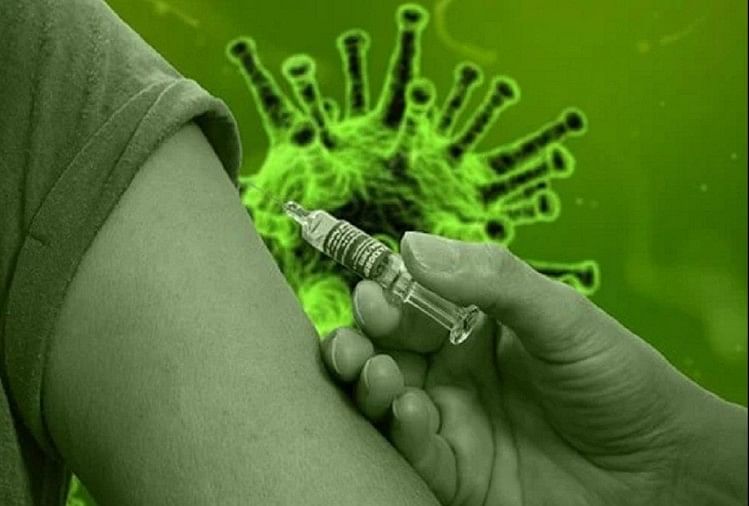 India News
Every fourth person in Delhi will get Corona Vaccine – every fourth person in Delhi will get corona vaccine, preparations for first phase are complete
On December 3, 2020 by admin
In the first phase in Delhi, every fourth person will get the Corona virus vaccine. The government has completed all preparatory preparations before the vaccine arrives. Vaccines will be stored at Rajiv Gandhi Super Specialty Hospital and vaccinations will run from Mohalla to Polyclinic. In the first phase, 20 to 25 percent of the total population of Delhi will be selected for vaccination.
A senior Delhi Health Department official said that all preparations for the vaccine are being done on the instructions of the central government. The Center has decided to vaccinate first by forming a group of 25 to 300 million people in the country. Under this, instructions were given to form a group in the last October. It has been decided that in the first phase, 20 to 25 percent of the population must first get vaccinated.
Because compared to other states, most people of Delhi suffer from lifestyle related diseases like diabetes, BP, cancer, heart, kidney, liver disease etc. The total population of Delhi is around 20 million. Accordingly, 40 to 50 lakh people in Delhi are required to be vaccinated. According to Delhi Health Department, the number of all types of medical institutions is about 745. More than 10 lakh people can be vaccinated here in a day.
Recently, the central government has clarified that not all individuals in the country need to be vaccinated with the corona virus. Although the Delhi government is not satisfied with this decision, but officials say that if not everyone gets the vaccine, at least 20 to 25 per cent should get vaccinated.
All preparations for vaccination are complete
Another official said that preparations for the first phase of vaccination in Delhi have been completed. Since vaccination programs like Rainbow, Rubella, Polia have already been conducted in Delhi in the past. In such a situation, there are already preparations of the government at the ground level. The question of the employees, along with the government of Delhi, municipal employees, ASHA, ANM and Anganwadi employees can also be engaged in this work.
In fact, the Delhi government says that within two to three weeks of getting the vaccine, the entire Delhi can be vaccinated with the Corona virus. The biggest success behind this is the medical infrastructure. This can be made easier by having Mohalla clinics near Delhi and adequate polyclinics. Health Minister Satyendra Jain himself has said that all the people of Delhi should get the Corona virus vaccine. Although all instructions regarding the vaccine are to be decided by the Central Government itself, but the Delhi Government believes that every person in Delhi has the right after getting the vaccine.
So in three weeks, entire Delhi may get vaccinated
There is no lack of infrastructure in Delhi regarding medical services. There are four major central government hospitals AIIMS, Safdarjung, RML and Lady Hardinge Medical College besides 37 Delhi Government Hospitals. Apart from these, the Municipal Corporation has three big hospitals. Apart from these, there are more than 200 Mohalla clinics, 24 polyclinics, 180 dispensaries, 105 homeopathy, 44 Ayurveda and 22 Unani medical dispensaries. There are 24 mobile health clinics as well as 50 sub-health centers. If camps are organized for vaccination in all these places, then more than 10 lakh people can be vaccinated in a day.
Why is vaccination important for everyone?
A top Delhi government official said that so far more than 9 thousand people have died in the capital from Corona. So far, more than five and a half thousand containment zones have been created in all 11 districts. The number of corona infected patients in Delhi is also more than 5.75 lakh. In such a situation, if only the Containment Zone is covered, at least 10 lakh people in Delhi are eligible for the vaccine. From the results of the CERO survey, it is clear that about a quarter of the population of Delhi has come under infection. In view of these figures, every person in Delhi is required to get corona vaccine.
They will get priority

www.amarujala.com