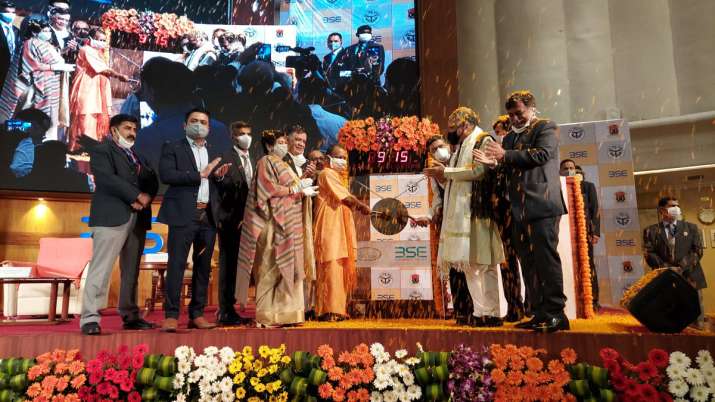 India News
Yogi Adityanath rang the bell at BSE marking the listing of bonds of LMC | Lucknow Municipal Corporation bond listed on BSE, Chief Minister Yogi Adityanath rang the bell
On December 2, 2020 by admin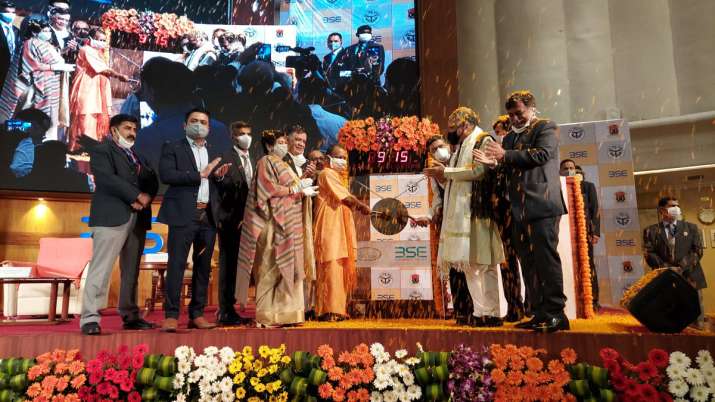 Mumbai. Uttar Pradesh Chief Minister Yogi Adityanath on Wednesday listed the Mumbai Municipal Corporation's bond at the Bombay Stock Exchange (BSE). With this, the Lucknow Municipal Corporation bond was listed on the BSE on Wednesday. Let us tell you that the Lucknow Municipal Corporation bond is worth 200 crores. Lucknow Municipal Corporation has become the first Municipal Corporation of Uttar Pradesh and North India to issue bonds. The funds raised through this bond will be invested in the development of various infrastructure schemes in Lucknow. Investors will get an annual interest of 8.5 percent on the Lucknow Municipal Corporation bond. The maturity period of this bond is 10 years. The bonds have been rated well by financial agencies.
The Uttar Pradesh government says that after the listing of the bonds, investment opportunities will open up with the country from all over the world. Considering the way Lucknow Municipal Corporation bonds have been rated, bonds of Ghaziabad, Prayagraj, Varanasi, Kanpur and Agra municipal corporations will also be issued. The Chief Minister's Office informed that the Ghaziabad Municipal Corporation's bond will be issued in the next 3 months. Discussions will also be held in Mumbai with eminent entrepreneurs of the country in the presence of the Chief Minister on this issue.
What is a municipal bond
A bond is a type of credit card, through which funds are raised from various sources. The bond issuing institution borrows the money for a fixed period and guarantees to return the principal along with giving a fixed return. At the same time, municipal bonds are issued by urban bodies. When the Municipal Corporation needs money to build its projects, roads or schools or for government work, it can also issue bonds in such a situation. Such bonds are called municipal bonds.
Yogi Adityanath to meet veteran entrepreneurs for investment
Chief Minister Yogi Adityanath is on a two-day visit to Mumbai and will meet N Chandrasekaran of Tata Sons, Niranjan Hiranandani of Hiranandani Group, Baba Kalyani of Bharat Forge, SN Subramanian of L&T, Sanjay Nair of KKR Limited.
Will meet Bollywood delegation in connection with Film City
CM Yogi will also meet a Bollywood delegation to discuss the creation of a grand film city in Noida and the possibility of shooting films in the state. On Tuesday, he met film actor Akshay Kumar. Filmmakers Subhash Ghai, Boney Kapoor, Rajkumar Santoshi, Sudhir Mishra, Ramesh Sippy, Tigmanshu Ghulia, Madhur Bhandarkar, Umesh Shukla, T series owner Bhushan Kumar, Pen Studios owner Jayantilal Gada and producer Siddharth will be among the delegations of Bollywood to whom Yogi will meet. Roy Kapoor.



www.indiatv.in