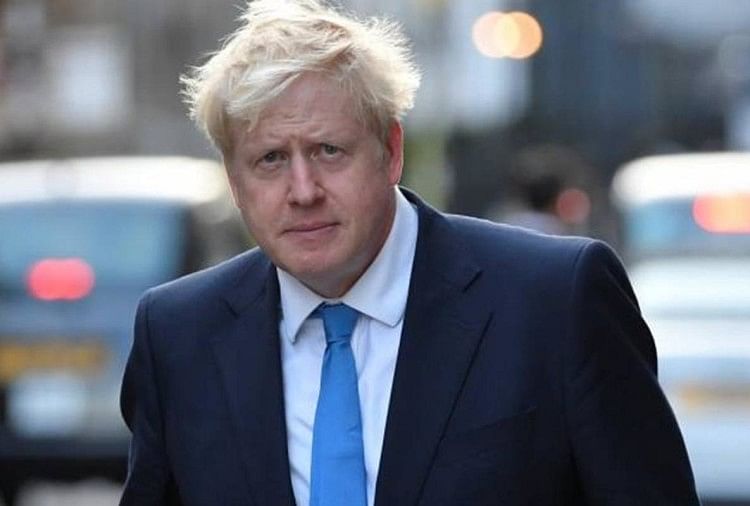 India News
UK Pm Boris Johnson on Vaccination, Today In England We Have Ended National Restrictions
On December 2, 2020 by admin
World Desk, Amar Ujala, London
Updated Wed, 02 Dec 2020 11:42 PM IST
British PM Boris Johnson (file photo)
– Photo: PTI
British Prime Minister Boris Johnson said on Wednesday that there are many logistical challenges regarding vaccination. The vaccine has to be kept at a temperature of minus 70 degrees and will be transported from one place to another in special boxes. Once supplied, it can be stored in the refrigerator for five days. At the same time, he said that today we have abolished national sanctions in England, opening up important parts of the economy.
It's vital that we are not carried away with over-optimism or fall into the naive belief that the struggle is over. Today, in England, we have ended national restrictions, opening up significant parts of the economy: UK PM Boris Johnson on vaccination https://t.co/S0QqEIuHVa

– ANI (@ANI) December 2, 2020
Let us tell you that Britain has become the first country to approve the Kovid-19 vaccine of pharmaceutical company Pfizer-BioNotech. This has paved the way for the introduction of wide-scale vaccination to control the deadly corona virus. The UK Drug and Health Products Regulatory Agency (MHRA) reported that the vaccine is safe to use. It was claimed that this vaccine was effective up to 95 percent for the prevention of corona virus. The vaccine has been developed by well-known and prominent American pharmaceutical company Pfizer and German company Bioentech. The company recently claimed that its vaccine was effective against people of all ages, races during testing. The UK is expected to receive 40 million doses of the drug by the end of 2021. Such a dose can cause vaccination of one third of the country's population. The bulk of the dose is expected to be received in the first half of next year.
The British government said it was confident that there would be no problem with regard to cold storage centers for the delivery of the Pfizer-BioNotech vaccine. When stored in the refrigerator, it can be stored for two to eight degrees Celsius for five days. Let me tell you that in the last month, British Prime Minister Boris Johnson made a strict announcement of the three-tier system of Corona virus restrictions to replace the current lockdown of England, or you can say that England announced a national ban for a month. Did, which ends today on December 2.



www.amarujala.com