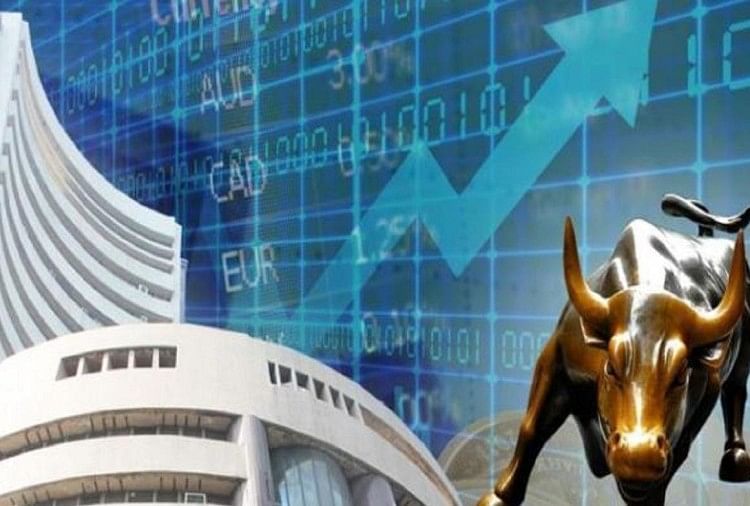 India News
Sensex Nifty Share Market Close Today Latest News: Sensex Up by 14 Points Ended Above 44600 – Sensex Nifty Today
On December 2, 2020 by admin
Amid positive global cues, on Thursday, the stock market set a new high in early trading and closed at a modest gain after day-long fluctuations. The Bombay Stock Exchange's flagship index Sensex gained 0.03 per cent to 14.61 points, closing at 44632.65. At the same time, the National Stock Exchange's Nifty gained 0.15 percent (20.15 points) to close at the level of 13133.90. Indian stock markets, bonds and currency markets were closed on Monday to commemorate Guru Nanak Jayanti.
Radhakishan Damani sold shares of Trent
Radhakishan Damani, a well-known investor and promoter of Avenue Supermart, and his associates have sold 28.22 lakh shares of Tata group retail arm Trent in the open market. According to an estimate, these shares were sold for more than Rs 202 crore. According to the information given to the stock market, Radhakishan Damani, Kirandevi G. Damani, Jyoti Kabra, Bright Star Investments Private Limited, Damani Estates and Finance Private Limited, Dive Invest and Drive Trading & Resorts Private Limited sold 28,22,516 shares in the open market. These shares were sold on 27 November 2020 and at a rate of Rs 717.92 per share, the deal could be worth Rs 202.63 crore. Radhakishan Damani and his associates had a 3.87 per cent stake in Trent, which has now come down to 3.08 per cent.
Such was the situation of veteran shares
Talking about the big stocks, ONGC, Maruti, NTPC, Hindalco and SBI closed on the green mark today. HDFC Bank, TCS, HDFC Life, Infosys and Bajaj Auto closed at the red mark.
Sectoral index tracking
If we look at the sectoral index, today, apart from banks, IT, private banks and finance services, all sectors closed on the green mark. These include PSU Bank, FMCG, Pharma, Media, Realty, Auto and Metal.
The stock market recorded a weekly gain last week. The Bombay Stock Exchange's leading index Sensex gained 267.47 points, or 0.61 percent, to 44,149.72 points, and the National Stock Exchange's Nifty jumped 109.90 points, or 0.85 percent, to 12,968.95 points. It is known that the index has recovered the entire loss in the year 2020. It closed at 41,306.02 on January 1, 2020. However according to analysts, further market volatility will continue. Hence investors should be cautious.
Market was open on the edge
Sensex-Nifty opened at record high today. The Sensex opened at 44766.95, up 148.91 points (0.33 per cent). The Nifty started with a gain of 47.50 points (0.36 per cent) at 13161.30.
The market closed on a slight decline on Wednesday
The stock market closed on Wednesday on a slight decline. The Sensex was down 37.40 points to end at 44618.04, down 0.08 percent. At the same time, the Nifty was down by 0.03 per cent (3.60 points) to close at the level of 13105.45.

www.amarujala.com