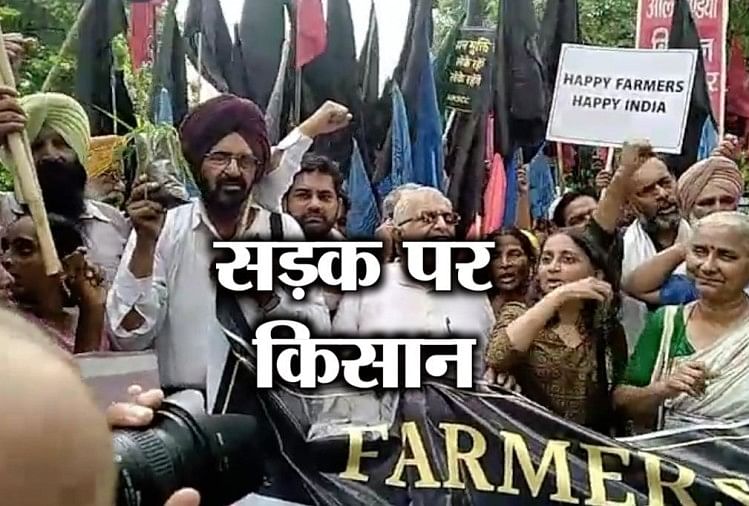 India News
Players will return awards in support of farmers – players will return awards in support of farmers, said – Annadata hurt by use of force
On December 2, 2020 by admin
Amar Ujala Network, Chandigarh
Updated Wed, 02 Dec 2020 05:48 AM IST
After various sections of the society, now many former players including Padmashri and Arjuna Awardi have also come out in support from the agitating farmers. The players have announced to return their awards to the central government in protest against the use of force on farmers during the Delhi Cooch.
Padma Shri and Arjuna Awardee wrestler Kartar Singh, Arjuna Awardee basketball player Sajjan Singh Cheema and hockey player Rajbir Kaur have announced that they will go to Delhi on 5 December and release their awards outside Rashtrapati Bhavan. He strongly condemned the use of water cannon and tear gas by the Central and Haryana governments to stop the farmers going to Delhi.

Sajjan Singh Cheema said that we are children of farmers. Farmers have been staging peaceful protests for several months. Not a single incident of violence has been reported during this period. Despite this, water canons and tear gas bullets were used on farmers on their way to Delhi. Cheema said that if the turban of our elders and brothers are uprooted in this way, then what will we do with such awards and awards? The farmers have our full support. We do not want such awards and that is why we are going to return them. He said that he is also contacting former players in Haryana and they will also come forward in support of the Kisan movement. He said that many players, including Rajbir Kaur and Arjuna Award winning player Balwinder Singh, have come forward with him in support of the Kisan movement.

www.amarujala.com