new Delhi
Jannayak Janata Party (JJP), an ally of the BJP government in Haryana, has given a big statement on the Farmers Protest. The party has said that being the Deputy Chief Minister of Dushyant Chuatala in the Haryana government, there will be no let up on the minimum support price (MSP) of crops. If the farmers suffered at the MSP, then Dushyant Chautala would resign. The JJP has asked the central government to resolve the demands related to the MSP etc. of the agitating farmers.
'JJP always stands with farmers party'
Prateek Som, national spokesperson of Jananayak Janata Party (JJP), told IANS, 'We want to tell the farmers that the Deputy Chief Minister Dushyant Chautala will not face any kind of MSP while living in Chandigarh. Despite this, if the farmers show any loss due to MSP, then the first resignation will be of Dushyant Chautala. JJP is a party always standing with the farmers.
Also read: – Farmers are demanding guarantee of crops on MSP, know why it is difficult for the government

JJP has demanded this from the Central Government regarding farmers
Prateek Som, a JJP national spokesperson for the Supreme Court, who also studied at Harvard Law School and by profession, said, "JJP is a pro-former party with Chaudhary Devi Lal's ideology. The JJP has demanded the central government to sympathetically consider all the demands of the farmers. It is necessary to get concrete assurance from the government on MSP. It is expected that the central government will resolve the issues by negotiating with the farmers. So that deadlock will be overcome.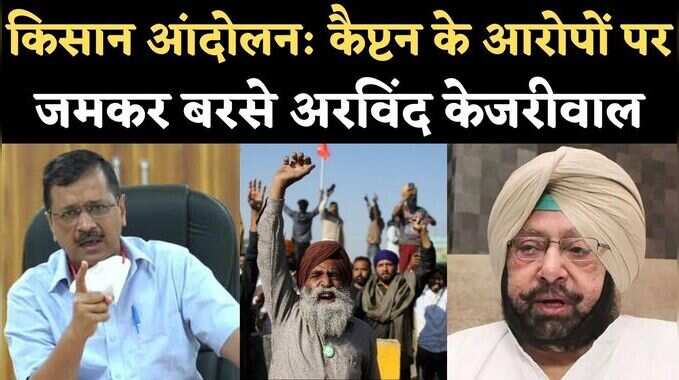 Kisan agitation: Kejriwal lashed out at Captain's allegations
Ajay Chautala has also demanded the Center to enact a law on MSP
Earlier, National President of Jananayak Janata Party and former MP Ajay Singh Chautala has demanded the Central Government to enact a law on MSP. He said in a statement on Tuesday that considering the demands of the farmers, the Center should find a solution by consensus. The government should remove the agitation of agitating farmers at the earliest. The Center should also consider inclusion of MSP in the Act.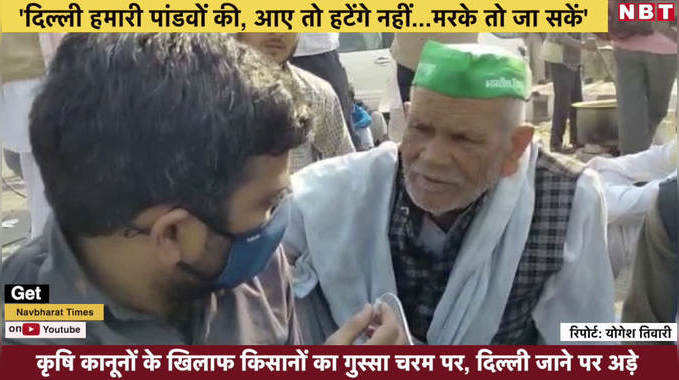 'Delhi is our Pandavan's … Wa's children … We will die, then we will leave'
How can the Khattar government be in trouble due to the attitude of JJP
Actually, the JJP, which is supporting the Manohar Lal Khattar government in Haryana, is considered to be the voter Jat and farmer. There is a lot of pressure on the NDA ally JJP due to the peasant movement. The party does not want to upset its core voters. According to sources, this is the reason why party leaders have supported the farmers' protests in Haryana. Haryana Deputy Chief Minister Dushyant Chautala has assured that the interests of farmers will not be allowed to come under him. In Haryana, Manohar Lal Khattar's government is running with the support of ten JJP MLAs after the BJP lost the majority in last year's assembly elections.

navbharattimes.indiatimes.com