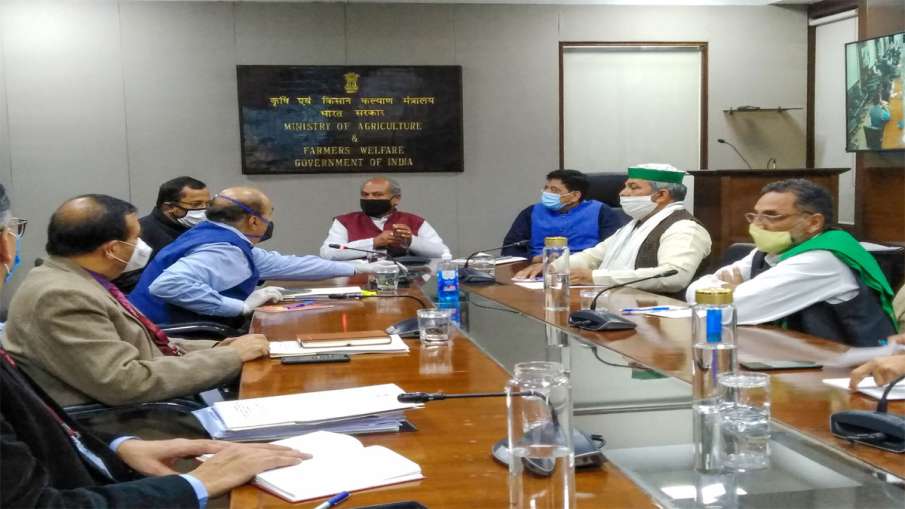 new Delhi. A high-level meeting is being held today at the home of Home Minister Amit Shah on Wednesday to take stock of the meeting between the government and farmers on the issue of farmers, Agriculture Minister Narendra Singh Tomar and Railway Minister Piyush Goyal are also present in the meeting. . On Tuesday, Narendra Singh Tomar and Piyush Goyal had a meeting with the farmers, in which it was suggested to form a committee on behalf of the government to demand the farmers. The farmers agreed to form the committee but have not agreed to step back from the movement.
Meanwhile, the farmers' agitation continues for the seventh day on Wednesday, after Punjab, now farmers from Uttar Pradesh and Haryana are also trying to reach Delhi and Delhi Police has sealed most of the borders. The Singhu border is already closed and now the Gautam Buddha Gate of Noida has also been closed. Apart from this, Ghazipur border, Tikri border, Jhauda border, Jhatikara border, Lampur border, Chilla border and Auchandi border have also been closed. Due to border sealing, people in Delhi NCR are facing a lot of trouble.
Earlier on Tuesday, talks with representatives of farmers' organizations with three Union ministers were inconclusive. Farmer's organizations turned down the government's proposal to set up a committee to discuss the issues of farmers agitating against the new agricultural laws in the country. However, both sides have agreed to meet again on Thursday. The government rejected the demand for repeal of the laws. The government has asked farmers' organizations to highlight their objections to the new laws and submit them on Wednesday before the next round of talks to be held on Thursday.
Farmers' organizations said that the agitation will be intensified throughout the country until their demands are met. The meeting was attended by 35 farmer leaders. Farmers are demonstrating their demands on the national capital's borders. Their protest continued even on the sixth day. After the meeting, the All India Kisan Sangharsh Coordination Committee (AIKSCC) said in a statement that the talks were inconclusive and the government's proposal was not acceptable to the farmers' organizations. The statement said that the farmer leaders rejected the government's proposal to form a five-member committee to look into objections and study their concerns.



www.indiatv.in