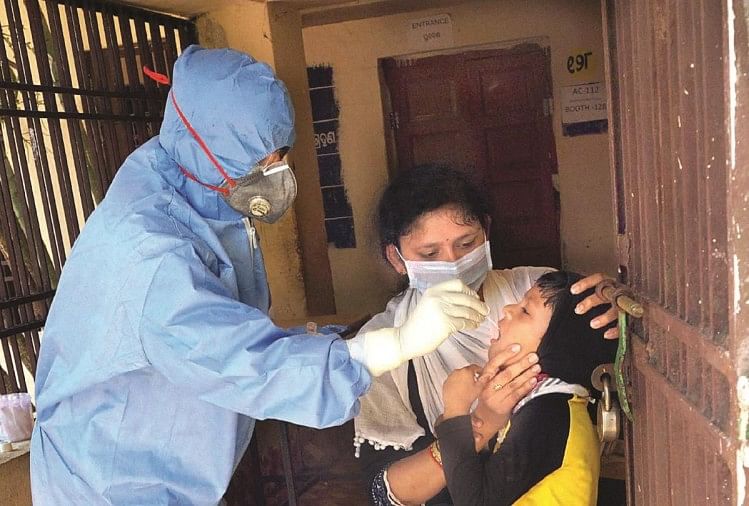 India News
Covid-19 Rt-pcr Test Price Reduced To Rs 400 At Private Labs In Odisha – Corona: The cheapest RT-PCR test in Odisha, know how much to pay
On December 2, 2020 by admin
News Desk, Amar Ujala, Bhubaneshwar
Updated Wed, 02 Dec 2020 05:55 PM IST
On Wednesday, the Odisha government has cut the corona test rates in private labs, giving relief to the common people. Following the government's order, the price of RT-PCR test in private labs of the state has now come down from Rs 1200 to Rs 400, which is the cheapest as compared to other states in the country.
Explain that earlier in July, the state government had priced the RT-PCR tests in private labs at Rs 2,200 and in August, it was reduced to Rs 1,200. According to the notification issued by the state Health and Family Welfare Department, anyone undergoing RT-PCR testing in private labs within the state will now have to pay a maximum of Rs 400, including GST.

The Ministry of Health stated that as per the guidelines of ICMR (Indian Council of Medical Research), tests will be conducted in a private lab under the supervision of the Regional Laboratory Research Center (RMRC), Bhubaneswar. Read more Current price of corona investigation in different states …
Delhi…
The Delhi government had also fixed the price of Rs 800 by cutting the corona test in private labs. Delhi residents were relieved by this deficiency.
Maharashtra …
Maharashtra, one of the corona virus-affected states in the country, has also slashed prices of the Kovid-19 probe. After which now the cost of investigation in the state has come down to less than 1000 rupees.

This is the fourth time the state's Uddhav Thackeray government lowered the price of the Corona probe. Initially, the corona probe used to cost Rs 4500 here.

Here for the people coming to the RT-PCR test lab, the new price is Rs 980, the cost of testing the sample from the Kovid-19 care center, hospitals or dispensary is Rs 1400 and the person will get Rs 1800 for collecting the sample from home. Will have to be paid

www.amarujala.com