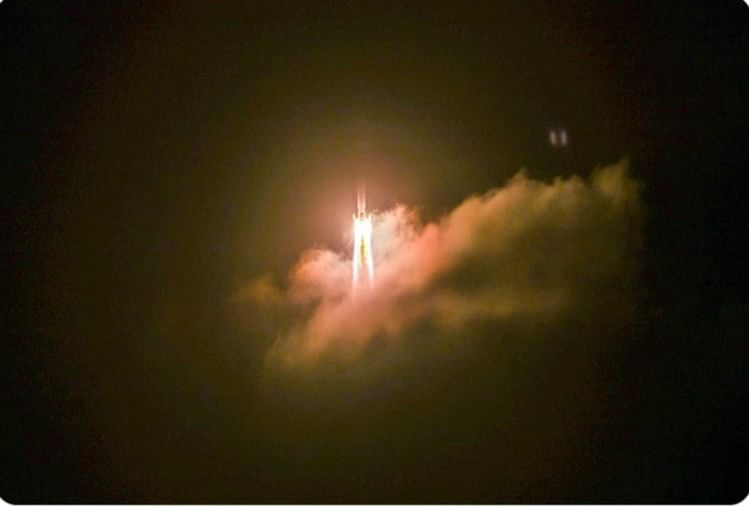 India News
China First Robotic Spacecraft Mission Successfully Touched Down On The Lunar Surface Of Moon Collecting Samples And Return To Earth – China's first unmanned spacecraft landed on the lunar surface, collecting samples and returning
On December 2, 2020 by admin
China's unmanned spacecraft landed on the lunar surface on Tuesday. According to a report by the State Media of China, this vehicle will collect samples from the lunar surface. China began its 'Chang'e-5' mission on 24 November. It is named after the mythological Chinese goddess of the moon.
The mission is intended to help scientists gain more information about the Moon. For this, the vehicle will collect samples from the moon. After this it will come to Earth. This entire mission will take about 20 days.

Will bring two kilograms of sample
The spacecraft will attempt to collect two kilograms of samples from the vast lava field of the moon called Oceanus Procellarum or 'Ocean of Storms', where it has not been attempted before. This is the first attempt to bring samples of a country from space in the last 40 years. If the mission is successful, China will become the third country in the world to bring samples from the moon. Earlier, the US and Soviet Union had sent astronauts to fetch samples of the moon.
How 'Chang'e-5' will work
It is made up of orbiter, lander, ascendant and returner. This spacecraft will land one of its landers when it orbits the Moon. The lander will excavate the soil and rock out of the moon. Then will take this sample and go to Asender. Ascender will take samples and fly through the lunar surface and join its main vehicle circling in space. China's main spacecraft will place samples of the lunar surface in a capsule and then send it off to Earth. The vehicle is 187 feet long and weighs 870 tonnes.
Before China, astronauts were sent to US and Soviet Union missions, but China's mission is challenging in many ways. Pe Zhou, deputy director of the China National Space Administration, says that our mission is a little complicated because there are no humans involved. It is entirely based on technology. Our spacecraft is robotic, which will bring samples from space. This mission will advance the development of science and technology in China. This will help in bringing out new things related to space in the country.

www.amarujala.com