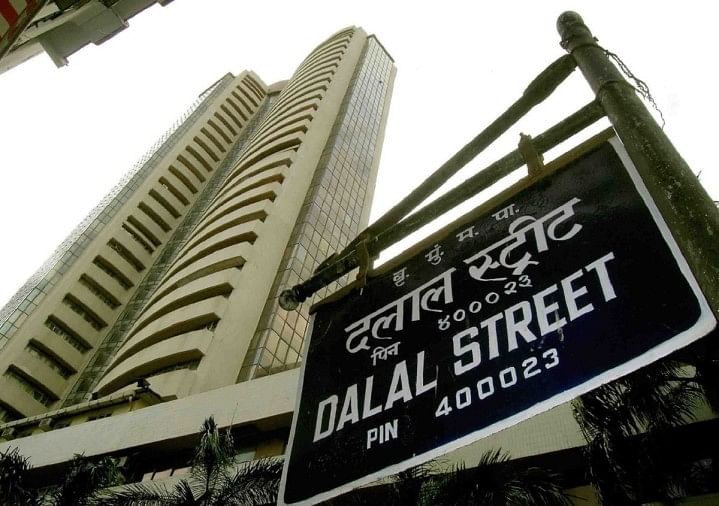 India News
Share Market Sensex Nifty Today Closing Sensex Down by 37 Points Nifty Above 13100 – Sensex Nifty Today
On December 1, 2020 by admin
Today, the second trading day of the week i.e. Wednesday, the stock market closed on a slight decline. The Bombay Stock Exchange's flagship index Sensex lost 0.08 per cent, down 37.40 points to close at 44618.04. At the same time, the National Stock Exchange's Nifty lost 0.03 per cent (3.60 points) to close at the level of 13105.45. Indian stock markets, bonds and currency markets were closed on Monday to commemorate Guru Nanak Jayanti.
Such was the situation of veteran shares
Talking about the big stocks, today the shares of GAIL, ONGC, Asian Paints, Coal India and Titan closed on the green mark. The shares of Kotak Bank, HDFC Bank, HDFC, Shree Cement and ICICI Bank closed at the red mark.
Sectoral index tracking
If we look at the sectoral index, today, apart from banks, PSU banks, private banks and finance services, all sectors closed on the green mark. These include FMCG, Pharma, Media, Realty, Auto, IT and Metal.
The Lucknow Municipal Corporation raised 200 crore through a municipal bond on a private placement basis using the BSE bond platform and along with that it got listed on the bond exchange. For this, 21 tenders made bids. The tenders were placed within a minute of the launch of the corporation's Rs 200 crore issue size, which was opened for subscription on 13 November 2020.
The stock market recorded a weekly gain last week. The Bombay Stock Exchange's leading index Sensex gained 267.47 points, or 0.61 percent, to 44,149.72 points, and the National Stock Exchange's Nifty jumped 109.90 points, or 0.85 percent, to 12,968.95 points. It is known that the index has recovered the entire loss in the year 2020. It closed at 41,306.02 on January 1, 2020. However according to analysts, further market volatility will continue. Hence investors should be cautious.
Agreement between Rolls-Royce and Infosys
Rolls-Royce and Infosys have tied up for aeronautical engineering in India. The two companies said that the agreement has been signed to raise engineering and research and development services for Rolls-Royce's civil aeronautics business in India. Rolls-Royce will transfer a significant portion of its engineering center's civil aeronautics capabilities to Infosys in Bangalore as part of the total participation. It is known that today Infosys stock closed at 1,142, up 0.36 percent after opening at 1,134. Currently, the company has a market capitalization of Rs 4.84 lakh crore.
Market was open on decline
Today the stock market was open on a downtrend. The Sensex opened 76.33 points (0.17 per cent) down at the level of 44,579.11. The Nifty started with a decline of 18.30 points (0.14 per cent) at 13,090.70.
Market closed on edge on Tuesday
The stock market closed sharply on Tuesday. The Sensex was up 505.72 points at 44655.44, up 1.15 percent. At the same time, the Nifty closed at 13109.05 with a gain of 1.08 per cent (140.10 points).

www.amarujala.com