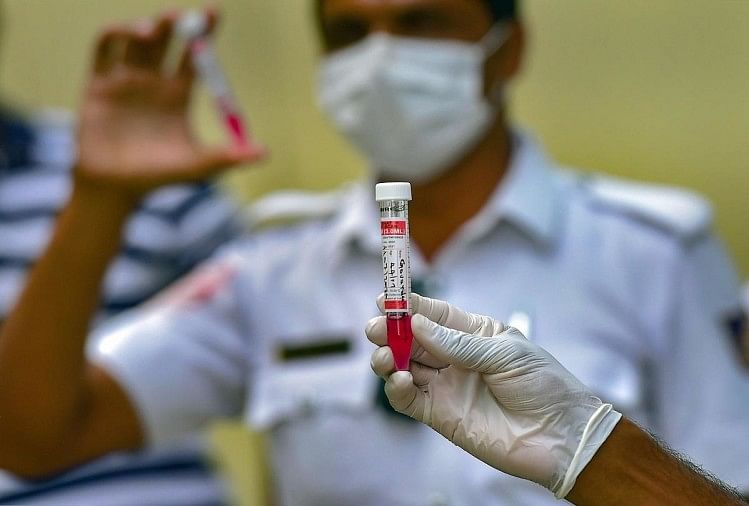 India News
New Covid 19 Testing Rate In Uttar Pradesh. – Corona's RT PCR test will be cheaper in UP, to pay only 700 rupees in private lab
On December 1, 2020 by admin
News Desk, Amar Ujala, Lucknow
Updated Tue, 01 Dec 2020 07:03 PM IST
Corona virus (symbolic picture)
– Photo: PTi
In Uttar Pradesh, RT PCR screening of Carona infection will now be done at almost half the price. According to the order issued on Tuesday, now Rs 700 will be paid per test for conducting RT PCR test in private laboratory and Rs 900 for examination if taken by private lab from home.
Let me tell you that till now the corona was required to pay Rs 1600 per investigation. On this, Chief Minister Yogi Adityanath had directed to reschedule the rate of investigation in a meeting with officers on Monday. On Monday, the Delhi government has also fixed the price of RT PCR test at Rs 800.

The Chief Minister Yogi had emphasized in the meeting to continuously strengthen the treatment system to improve the recovery rate. He had said that caution is necessary to avoid Kovid-19. He directed to maintain effective system of infection prevention and treatment. He said that all public address systems should be continuously activated and through it, awareness related to Kovid-19 should be brought. Inform people about the use of masks and adherence to social distancing. All senior officials including Minister of State for Health Atul Garg and Chief Secretary RK Tiwari were present in the meeting.

www.amarujala.com