Recently, Kamal Rukh Khan, wife of Bollywood marhoom music director Wajid Khan, shared a post on social media and revealed how his in-laws were forced to convert to Islam. Wajid Khan's wife wrote a lengthy post on anti conversion law on her Instagram handle. He mentioned the pain he suffered due to 'intercast marriage'. Kamalrukh has written in his note that he and Wajid used to study in college together. Both of them lasted 10 years of courtship before marriage. Kamalrukh Parsi and Wajid were Muslims.
Read here: What Wajid Khan's wife Kamalrukh said in her note
Something like this love story
In an interview to our colleague Times of India, Kamal Rukh has spoken openly on this issue. He told, 'Wajid and I met at Mithibai College. Our courtship lasted for 10 years. In those days, Wajid Bappi Lahiri had a music group and traveled a lot for the show. Later, when we decided to get married, Wajid knew that I would not like to convert and religion would definitely become an obstacle in our marriage. Later, our love won over religion with thought. Although at that time, Wajid's family was not happy with our decision. The first few months were good but when my contact with his family increased, Wajid's mother started pressuring me to become a Muslim. After the birth of children, this pressure increased so much that due to this, the distance between me and Wajid started coming.
'Wajid did not want me to become a Muslim'
In this interview, when Kamalrukh was asked whether the issue of religion was discussed before marriage, he said, 'Absolutely, as I already said that I did not agree at all with the idea of ​​conversion. After much thinking, we decided to get married under the Special Marriage Act. If religion was so important to Wajid, he would never marry a Parsi girl like me. Knowing everything and marrying me shows that Wajid was an open minded person who always respected my decision. Later, more pressure was created only from his family, especially from Wajid's mother.
Also read: Kangana Ranaut supported Kamalrukh, pleaded with PMO
'Wajid's family considered my children illegal'
Despite my and Wajid's consent, his (Wajid) family never included me. He even considered our children illegal because neither I accepted Islam nor we were married according to Muslim law. I was put under so much pressure in that family that I could not even celebrate my Parsi festival and if I did so, there would be a lot of anger. Wajid's mother used to ask him to marry her in front of me, though Wajid never obeyed him.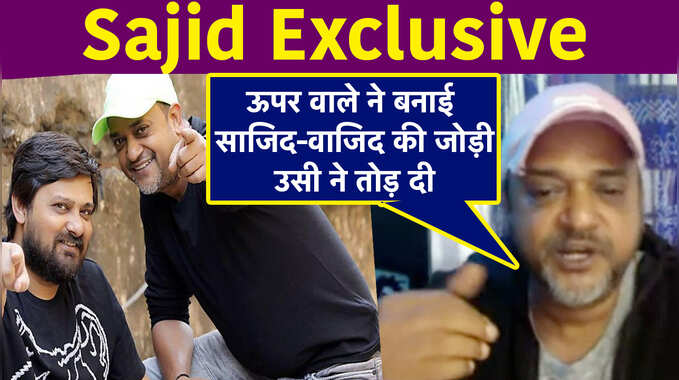 Sajid Khan said – I will make music and Wajid bhai will always be with me

navbharattimes.indiatimes.com