Highlights:
The agitation of farmers against agricultural laws became more rapid
Farmers continue to protest on the shout border, traffic stopped on Noida Link Road
Use NH-24 and DND to visit Delhi-Noida
Farmers say – Till we are not allowed to visit Jantar Mantar, we will not leave the way
Noida
Kisan Andolan continues to gain momentum against agricultural laws. Hundreds of farmers have stepped up protest demonstrations at Noida-Delhi's Chilla Border. The farmers are sitting here on dharna on the main road itself. Since Tuesday evening, they have blocked the Delhi-Noida route, then the road on both sides from Noida to Delhi. Their demand is to picket at Delhi's Jantar Mantar. He said that if the police do not let them go, they will sit on the road. The traffic system has been affected due to the mobilization of farmers at the Chilla border. Especially on Wednesday, commuters from Noida to Delhi and Delhi to Noida will face trouble.
Use these routes to come to Delhi-Noida
The Chilla border on Noida Link Road has been closed for traffic due to the demonstration by farmers. People have been advised to avoid the Noida-Delhi link road. In such a situation, people who go to Delhi or Noida through this route, should not use it on Wednesday. Instead, NH-24 and DND or some other alternative route can be used. Meanwhile, helpline number 9971009001 has also been issued by Delhi Noida Traffic Police.
Also read: – Which part of the agricultural laws, which provisions object to, the government asked farmers in writing till Wednesday

People's problems increased due to closure of screaming border
A large number of people were affected on Tuesday at the Chilla border jam. Through this place, lakhs of people come to work in Noida every day. Chilla Border also directly connects Noida-Greater Noida Expressway and Agra Expressway. This border connects Golchakkar DSC Road. On Tuesday evening, there was a jam of about five kilometers in Delhi and Noida. Even after the change of route, the situation remained very serious for a long time.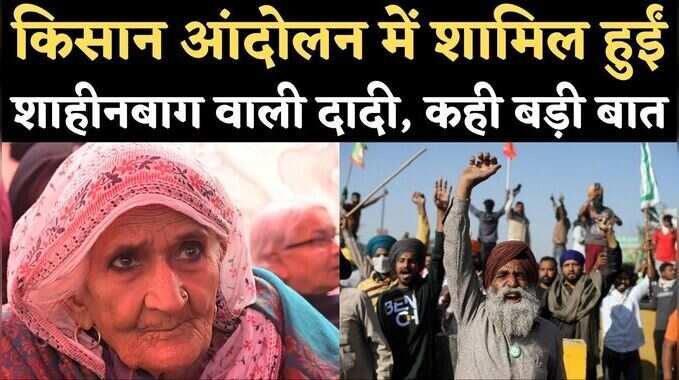 Shaheen Bagh's grandmother joined the farmer movement, said a big thing
'Unless allowed to visit Jantar Mantar, we will not leave the way'
Hundreds of farmers of Aligarh, Hathras, Agra and Gautam Budh Nagar districts reached Chilla Border in Noida on Tuesday evening under the leadership of Thakur Bhanu Pratap Singh, National President of Bharatiya Kisan Union. Around four and a half in the evening, the farmers started picketing on the shout border and blocked traffic. They are standing and staging their tractor trolley on the main road. Farmers say that unless they are allowed to visit Jantar Mantar, they will not leave the way.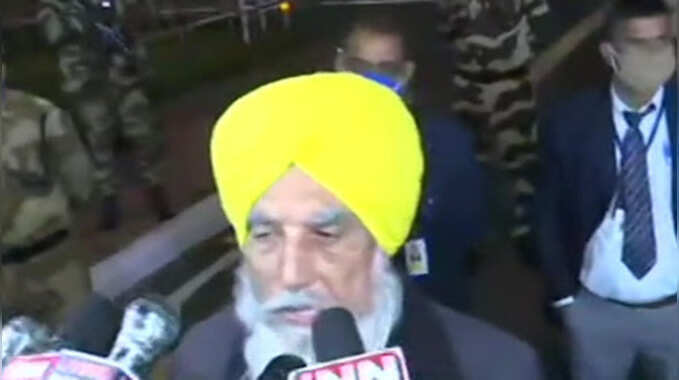 Negotiations between government and farmer leaders will be inconclusive, now talk to 3 again
Police officials try to convince but …
The Delhi Police, on the other hand, has barricaded them to prevent them from entering the capital. Police say that if farmers want to go to Sant Nirankari Maidan in Burari, then no one will stop, but Jantar-Mantar will not be allowed to go. Police officials said that the farmers have camped at the shout border. Constant efforts are being made to convince the farmers, but the farmers are not ready to accept. The farmers have arrived with a 30-day ration in the tractor trolley. Tractors have sleeping arrangements.
The talks with the farmers union did not happen
Earlier on Tuesday, the government spoke with representatives of farmers opposing the agricultural laws. The meeting may have been inconclusive but both sides have termed it positive. Farmer leaders have rejected the government's proposal to form a committee. The government also spoke to the leaders of the Indian Farmers Union separately. The government has asked farmers to make objections in writing, clause by clause, on the laws by Wednesday. That is, write down clearly what specific parts of the law, which particular provisions are objected to. This will be discussed in the fourth round of talks to be held on Thursday at 12 noon.

navbharattimes.indiatimes.com