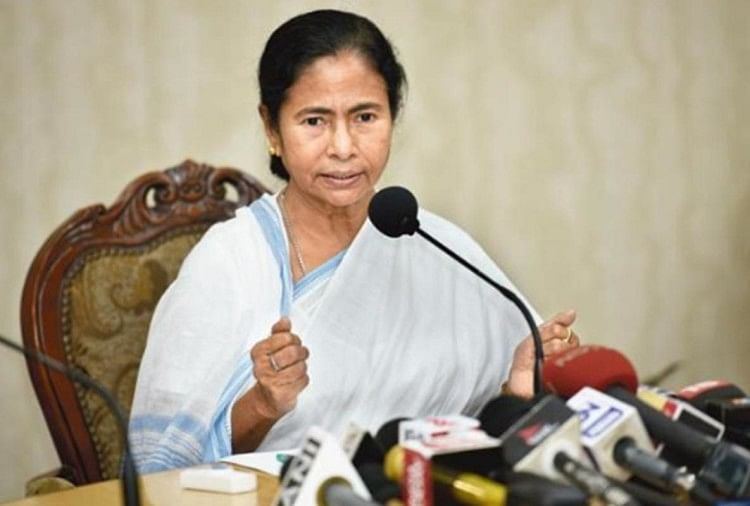 India News
Covid-19 Tmc To Attend The All-Party Meeting Convened By Center On Dec 4 Coronavirus – All-party meeting on December 4 to discuss Kovid-19, Trinamool Congress will also join
On December 1, 2020 by admin
News Desk, Amar Ujala, Kolkata
Updated Tue, 01 Dec 2020 07:08 PM IST
The central government has convened an all-party meeting on 4 December to discuss the conditions arising out of the global pandemic Corona virus. The Trinamool Congress will also participate in this all-party meeting. However, when the lockdown was announced in March, the party has expressed its displeasure over not calling such a meeting.
Official sources said on Tuesday that Prime Minister Narendra Modi is likely to attend the meeting. During this time he will interact with leaders of both parties and various houses of Parliament. In the meeting, MPs can be informed about the steps taken by the Center to deal with the Corona epidemic. The issue of development and delivery of Corona vaccines is also likely to be discussed during this period.

On the condition of anonymity, a senior Trinamool leader said that our leader Sudeep Bandyopadhyay in Lok Sabha and our leader in Rajya Sabha Derek O'Brien will attend this meeting. The party will present its views during the meeting. The Trinamool leader said that before the lockdown was imposed for the first time in March, the central government did not call an all-party meeting nor discussed the matter with the chief ministers. An all-party meeting should have been called at that time also.
Shah and Rajnath will also participate
Sources said that apart from Defense Minister Rajnath Singh and Home Minister Amit Shah, Health Minister Harsh Vardhan and Parliamentary Affairs Minister Prahlad Joshi will also attend the meeting on December 4. This will be the second all-party meeting convened to discuss the status of Kovid-19.
Small parties have also expressed their willingness to participate in this all-party meeting. On this, he wrote a letter to Prime Minister Modi on Tuesday. CPI MP Binoy Vishwam wrote in a letter to Prime Minister Modi that during the all-party meeting on Corona on 4 December, MPs of smaller parties should be given some time to share their opinions and suggestions.

www.amarujala.com