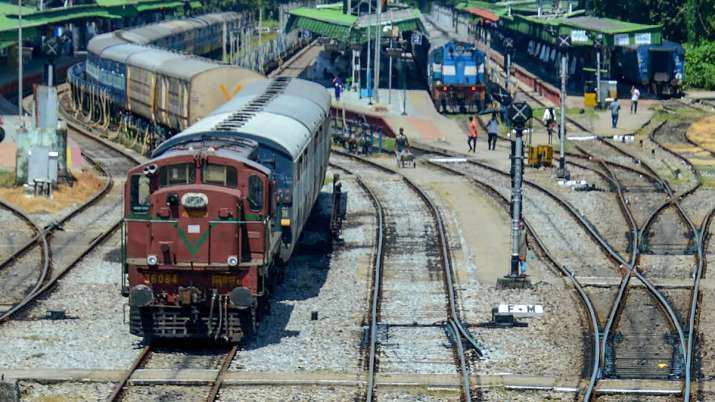 India News
Rajdhani shatabdi trains new timings indian railways from December 1 Time changed for some special trains including Rajdhani and Shatabdi, know new schedule
On November 30, 2020 by admin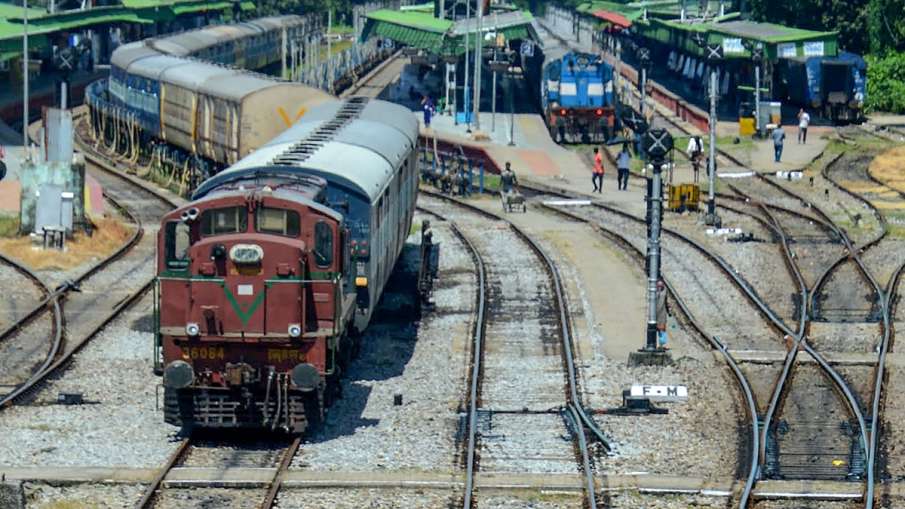 Mumbai: Due to operational reasons, the timings of some special trains including Rajdhani and Shatabdi have been changed from 1 December. Chief spokesperson of Western Railway Sumit Thakur said on Sunday that train number 02951/02952 Mumbai Central-New Delhi Rajdhani Special Express (Daily) will depart from Mumbai Central at 5 pm instead of 5.30 pm. From both sides, there will be additional halt of the train at Borivali station.
The time of Rajdhani Special Express changed
Sumit Thakur said that similar train number 02953/02954 Mumbai Central – Hazrat Nizamuddin August Kranti Rajdhani Special Express (Daily) will depart from Mumbai Central at 5.10 pm instead of 5.40 pm. With this, Thakur said that the halt of this train at Andheri station will not happen now. Now this train will not stop at Andheri station.
The time of Shatabdi Special Express also changed
Western Railway Chief Spokesman Sumit Thakur said that train number 02009/02010 Mumbai Central-Ahmedabad Shatabdi Special Express (6 days a week) will depart from Mumbai Central at 6.40 am instead of 6.30 am. All these changes will come into effect from December 1. In such a situation, if you are going to travel in these trains on or after December 1, then keep in mind the timing.
Some new trains will also run
Significantly, the number of special trains is also being increased by the Indian Railways for the convenience of frequent travelers. Now some more festival special trains have been announced by the Indian Railways. So let us tell you at a glance which routes are going to be operated on new special trains.
Which routes will operate new trains
02422 – Jammu Tawi to Ajmer daily
02421 – Ajmer to Jammu Tawi daily
02237- Varanasi to Jammu Tawi daily
02238- Jammu Tawi to Varanasi daily
04041 – Delhi to Dehradun daily
04042 – Dehradun to Delhi every day
02231- Lucknow to Chandigarh daily
02232- Chandigarh to Lucknow daily
02448- Nizamuddin to Manikpur daily
02447- Manikpur to Nizamuddin daily
04321- Bareilly to Bhuj (Mon, Burj, Venus, Ravi)
04322- Bhuj to Bareilly (Mercury, Venus, Saturn, Sun)
04311- Bareilly to Bhuj (Tue, Thurs, Sat)
04312- Bhuj to Bareilly (Mon, Tue, Thurs)
02331- Howrah to Jammu Tawi (Mars, Venus, Saturn)
02332- Jammu Tawi to Howrah (Thurs, Ravi, Mon)
02323 – Howrah to Barmer – Friday
02324 – Barmer to Howrah – Wednesday
03019 – Howrah to Kathgodam – Daily
03020 – Kathgodam to Howrah – Daily
04131 – Prayagraj to Udhampur – Tue, Sat
04132 – Udhampur to Prayagraj – Wed, Ravi
04113- Prayagraj to Dehradun (Mon, Wed, Fri)
04114- Dehradun to Prayagraj (Tue, Thurs, Sat)
04185 – Gwalior to Barauni – Daily – December 1 to 15
04186 – Barauni to Gwalior – Daily – December 2 to 16
04185 – Gwalior to Barauni – Mon, daily except Thurs – 16 to 30 December
04186 – Barauni to Gwalior – Tuesdays, except Venus – December 17 to 31
Keep yourself up-to-date by reading the latest Hindi news and special stories of India and abroad on India TV. Click here to watch Live TV. Click for National News in Hindi India Section



www.indiatv.in