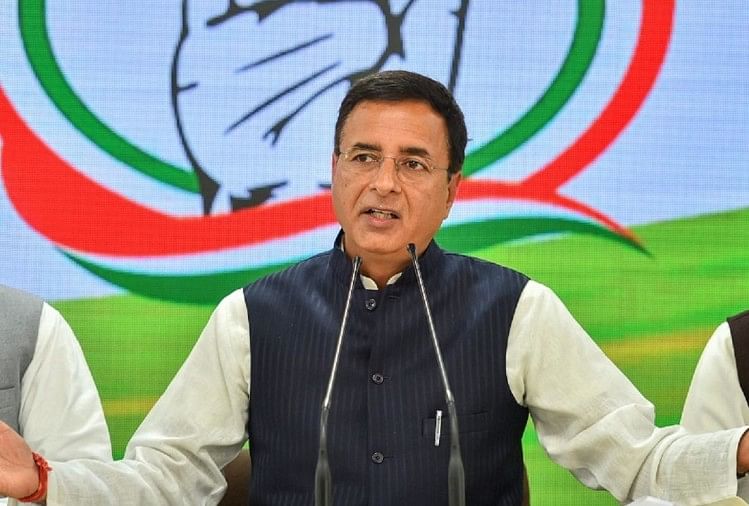 India News
Prime Minister Will Announce To Suspend All Three Agriculture Bill Says Congress – Government should suspend all three agricultural laws today, Congress demands before discussing with farmers
On November 30, 2020 by admin
News Desk, Amar Ujala, New Delhi
Updated Tue, 01 Dec 2020 02:28 PM IST
Congress spokesperson Randeep Surjewala (File photo)
– Photo: PTI
The Congress urged Prime Minister Narendra Modi to suspend the three 'black laws' related to agriculture today and announce the withdrawal of the cases registered against the protesting farmers, ahead of the central government's proposed interaction with farmer organizations.
The party's chief spokesperson Randeep Surjewala also said that the government should openly negotiate with all the peasant organizations and resolve the matter without any prejudice and bias. Let us know that the central government is going to talk to the farmers' organizations after Tuesday afternoon. A large number of farmers have been protesting near Delhi for a week in protest against the three agricultural laws.

Come late, come far away.

Finally, after eight days, the Modi government called the farmers for talks.

Now Modi government should also take these important steps-

1. Suspend all three black laws.

2. Suspend the penalty law on the straw.

3. Withdraw all cases.

Leave prejudice and talk with an open mind. pic.twitter.com/d38ToNeWKb

– Randeep Singh Surjewala (@rssurjewala) December 1, 2020
Surjewala released a video saying that it was late, better to come. Millions of farmers have been on the streets for the last one week, but the arrogant Modi government was not ready to talk to them. But now we have invited less talk. We say that if the government has opened the doors for dialogue, then also open your mind and do not talk with prejudice.
He said that our demand is that all the farmer organizations should be called for talks so that all the problems of the farmers can be solved by putting them before the government. Surjewala urged that the Prime Minister should decide to suspend the three black laws today and announce it.
Withdraw Ordinance on Straw
Announce unconditional withdrawal of lawsuits filed on thousands of farmers. The cases filed for burning the straw, should also be withdrawn and the ordinance for imposing penalty on the straw.



www.amarujala.com