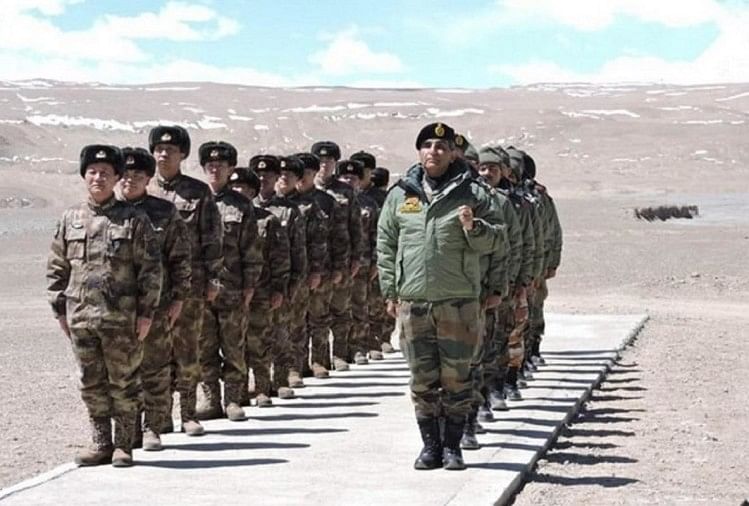 India News
Ladakh: Chinese are forced to rotate troops daily, Indians stay longer
On November 30, 2020 by admin
News Desk, Amar Ujala, New Delhi
Updated Tue, 01 Dec 2020 04:11 PM IST
Army of India and China
– Photo: ANI (File)
It seems that Chinese soldiers are not able to tolerate the severe winter of East Ladakh sector. They are being rotated on forward positions (forward posts) on a daily basis, while Indian soldiers have been staying at the same places for a long time. So far, China is losing the weather showing aggressive attitude.
According to news agency ANI, a government source said, "Our troops stationed at forward posts along the Line of Actual Control are staying longer than the Chinese troops at their places. Due to the fierce cold and such low temperatures, the Chinese army has to change its troops on a daily basis.

Sources said that the Indian Army is far better than the Chinese Army in terms of executing its operations this season. The reason behind this is that a large number of Indian soldiers already have experience of working in the Ladakh sector. This includes the Siachen Glacier and other high altitude locations.
According to the information, the effect of this severe cold can be seen mostly on the diplomatic peaks where the Chinese Army has deployed its troops near the Indian Army positions. Sources said that while Indian soldiers are staying there, the Chinese can be seen rotating the soldiers daily.
Explain that in April-May this year, China had deployed about 60 thousand soldiers in the eastern Ladakh sector towards the Indian border in an aggressive attitude. With the help of tanks and heavy weapons, China wanted to infiltrate Indian territory and capture it here. India also increased military deployment in response to this.
At the moment, negotiations are going on to resolve the border dispute between the two countries. So far eight rounds of Corps Commandal level negotiations have been completed between the two sides. Negotiations between the two countries are taking place through military and diplomatic channels. However, these talks have not shown any positive results right now.

www.amarujala.com