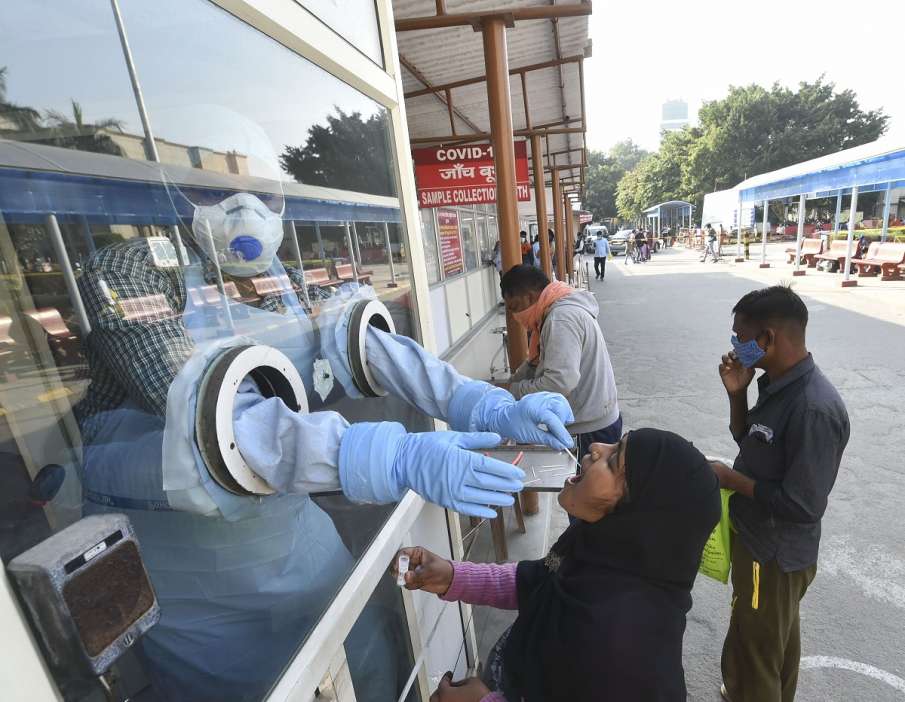 new Delhi. The Union Ministry of Health and Family Welfare on Monday released a new guideline for the markets to prevent corona virus infection. According to the new guideline, shops coming into the Containment Zone will remain closed and only shops outside it will be allowed to open. The Union Ministry of Health and Family Welfare has advised the employees of shops falling under extreme risk category to take extra precaution, these employees are not directly exposed to people.
Advice given to those at risk not to leave their homes
The Union Health and Family Welfare Ministry has said in the new guideline that individuals who are in the risky age group, such as people over 65 years of age, sick persons, pregnant women, children below 10 years should not leave the homes . People move out of their homes only for urgent tasks. The Ministry has advised the employees of the shops under the High Risk category to take extra precaution. These employees are prohibited from coming in direct contact with the people. The Ministry of Health says that it will approach the Market Owners Association to implement its advisory.
The ministry has appealed to fully follow the Kovid-19 protocol including regular cleaning in the markets, use of masks, maintaining physical distance. The new guidelines called for market associations to form sub-committees to monitor and implement the Kovid-19 protocol. According to the guidelines, if self-regulation fails, government agencies can take measures to open and not open markets. Even if there are more cases in an area, markets close to it can be closed.
Center permission to be taken for lockdown outside Containment Zone
Let us know that the Union Home Ministry has implemented new guidelines to be implemented from December 1, 2020 on November 25 (Wednesday), which will remain in effect till December 31, 2020. According to the Union Home Ministry, from 1 December 2020, states and UTs can impose local restrictions such as the nighttime curfew to prevent the spread of infection. However, the Center will have to consult before any lockdown is imposed outside the prohibited areas. The ministry said that the prevention strategy should focus on monitoring, other measures and strictly follow the guidelines and standard operating procedure (SOP) issued by the Ministry of Home Affairs and Health.
The ministry said, "States and UTs can implement local restrictions such as the nighttime curfew to prevent the spread of Kovid-19 based on their assessment of the situation." The guidelines stated, 'However, the governments of the state and the union territories shall not impose any type of local lockdown (at the state, district, subdivision, city level) outside the prohibited areas without consultation with the central government. .



www.indiatv.in