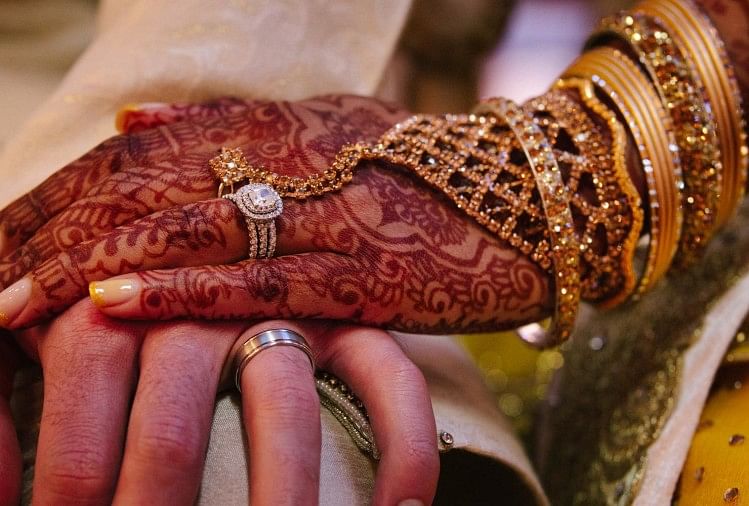 India News
Groom Got Angry and Refuse to Take Shagun, Then In-laws Beat the Groom at the Wedding Processions
On November 30, 2020 by admin
During the wedding ceremony in Buxar, Bihar, the controversy grew so much that the in-laws took off the bride's 'aarti' with kick-punches. It is being told that the groom got a small amount of money in the neg, after which he broke into flames. People tried to convince him, but the matter reached a beating. Several people from both sides, including the groom, were injured in the incident. Only one of these conditions remains serious.
According to the information, Barat came from Jigna village of Sikraul police station area in Karahansi village of Mufassil police station area of ​​Buxar. During this time the wedding ceremony was completed well. After this, food was being fed in the pavilion at around 3 am. During that time, the father-in-law, under a ritual, gave the groom a thousand rupees in the form of neg, which he flatly refused to take, saying that the rupee was less. There was an argument on both sides about this matter. The situation got so bad that both sides started getting beaten up. Many people including the groom were injured in the incident. At the same time, the groom's uncle was seriously injured. After this, he was referred to Varanasi.

In this case, the girl's brothers told that the groom and his family were repeatedly indecent. At the same time, the bride's father was also abused with the money of the neg. Due to this, the dispute increased and the fight took place. It is being told that during the fighting, people from the bride's side became very much infuriated. They also vandalized the groom's car. However, the dignitaries of the village explained to both the parties, after which both the parties agreed to settle the matter by mutual consent and the bride was sent away.

www.amarujala.com