Sports Desk, Amar Ujala, New Delhi
Updated Mon, 30 Nov 2020 09:11 AM IST
The Australian team could not even finish the 2–0 unbeaten lead in the series after a news shook it. The team's star batsman David Warner has been ruled out of the entire white ball format with an injury. Meaning, he will not be with the team in the last one-day in Canberra on the 2nd, as well as in the T20 series starting on the 4th.
Big loss for Australia 🇦🇺

David Warner has been ruled out of the remainder of the white-ball matches against India with a groin injury; D'Arcy Short has been named as his replacement for the T20Is.

DETAILS 👇
— ICC (@ICC) November 30, 2020
Warner's departure after star all-rounder Marcus Stoinis's injury will be nothing short of a relief for India. Opener Warner, who played a half-century innings in two consecutive matches against Team India, was injured during fielding after which he was immediately rushed to hospital due to a muscle strain.
Darcy Short gets place
Darcy Short has been replaced in the T20 series by the batsman who scored 69 and 83 runs in the first two matches of the series. Australia head coach Justin Langer said, "Warner would like to overcome his problems before the four-match Test series starting on 17 December. On the other hand, world number one fast bowler Pat Cummins has also been rested. Cummins also will not play the last one-day and the entire T20 series, the reason behind this is to keep his players fully fit before the series.
Warner went out of the ground groaning in pain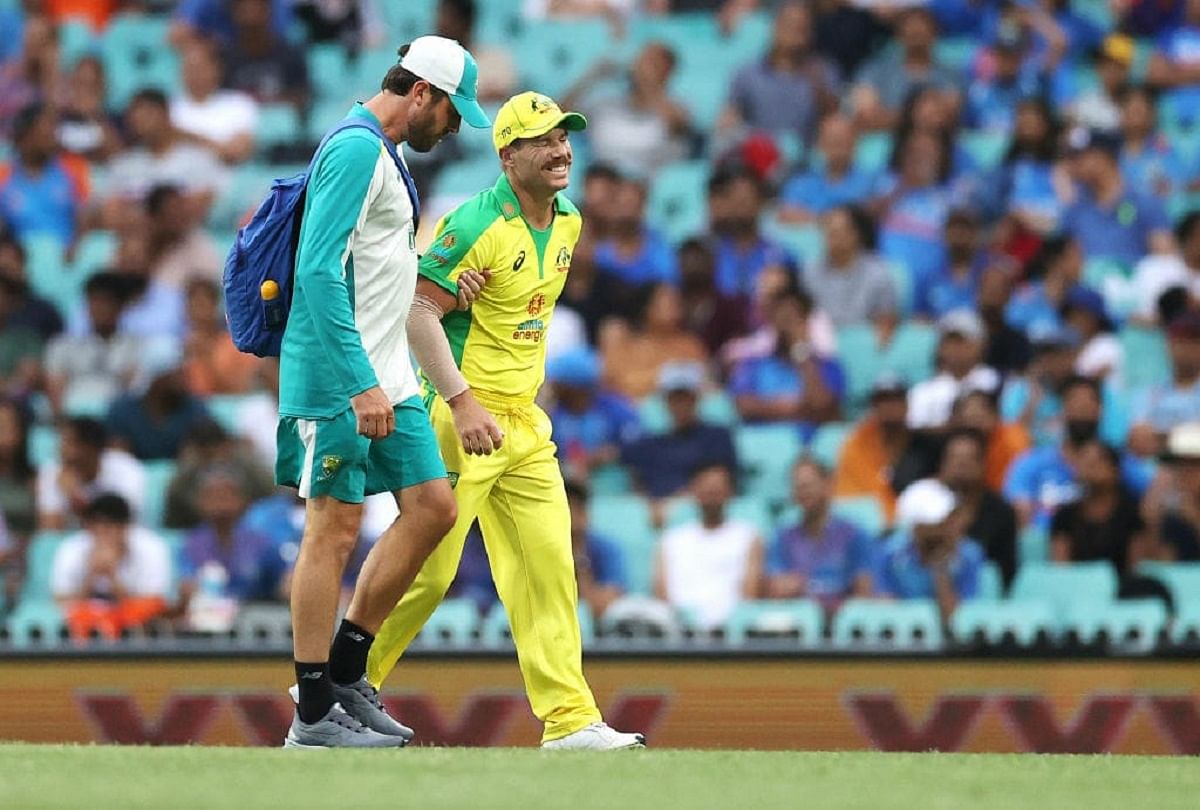 David warner
– Photo: twitter
The incident happened in the second innings of the second ODI played in Sydney on Sunday. Warner was injured in the fourth over of the Indian team's innings, chasing a huge target of 390. When Shikhar Dhawan played a shot towards mid-off, he dived to his left to stop, during which time his muscles were stretched. Warner then faltered and returned to the pavilion with the help of Maxwell and the team's staff. Then he was immediately taken to the hospital for X-rays.
read ahead
Darcy Short gets place



www.amarujala.com