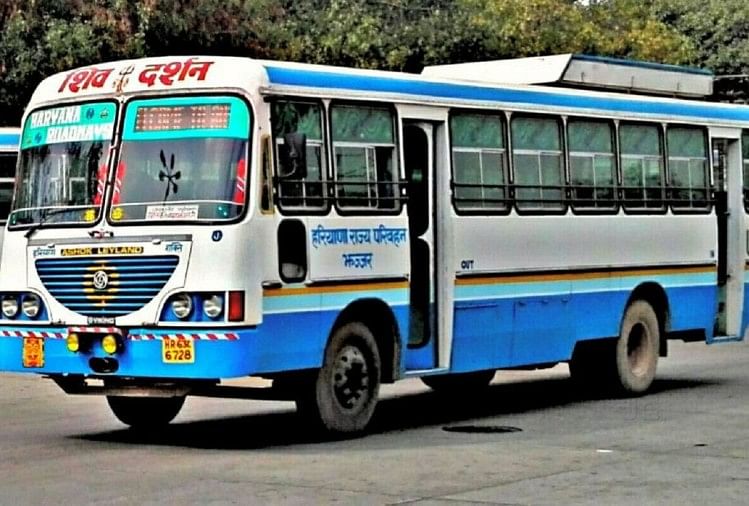 India News
Panic Button Will Be Installed In Roadways Bus In Haryana – Haryana Roadways buses will have panic button, police assistance will be available on pressing
On November 29, 2020 by admin
News Desk, Amar Ujala, Chandigarh
Updated Sun, 29 Nov 2020 09:54 PM IST
Haryana Roadways Bus
– Photo: symbolic photo
Haryana Transport Department will soon make significant changes in roadways buses. Preparations are being made to install panic buttons in buses for the safety of women and other passengers. Along with this, the buses will be equipped with GPS. The headquarters level officer and depot general manager will be able to trace the location of any bus.
Shatrujit Kapoor, the new Principal Secretary, Transport Department, has started drawing the roadway rejuvenation. In case of emergency, buses will have panic button, when a passenger presses it, its information will go directly to the police control room and PCR van will take further action.

The department has set a target by 31 March 2020 to introduce e-ticketing in roadways. Its exercise has been going on for a long time, but the tip is not able to climb. Now the eyes are on the new Principal Secretary, on what criteria he selects the appropriate company.
According to sources, IPS officer Shatrujit Kapoor has given a message to the transport authorities that transport is the fundamental need of every person. The priority of the government is to provide maximum facilities to more than 25 million people. We have to improve the quality of roadways even more. Considerable changes will also be made in the licensing department, the registration authority.
This is the main agenda
Driving licenses will be created on the basis of merit, not through brokers
Faceless and cashless vehicle registration work
Providing airport-like facilities to the common man at the bus station. High seating and all facilities
Planning for enhancing facilities at the bus stands of every district

www.amarujala.com