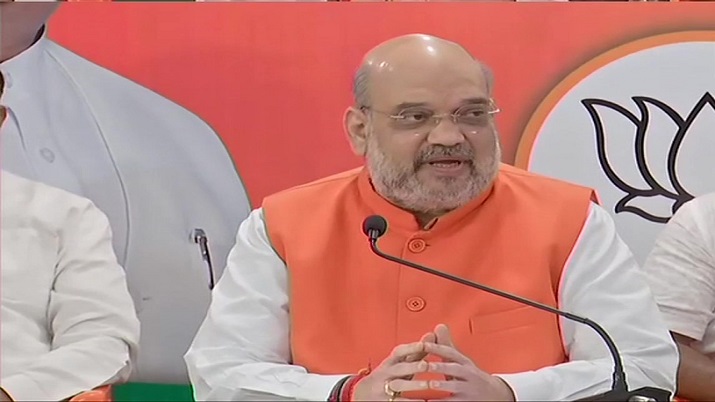 India News
Amit shah hyderabad civic poll bjp aimim trs rohingya muslims. Amit Shah lashes 3 victims with one stone, Owaisi-TRS and Rohingya Muslims
On November 29, 2020 by admin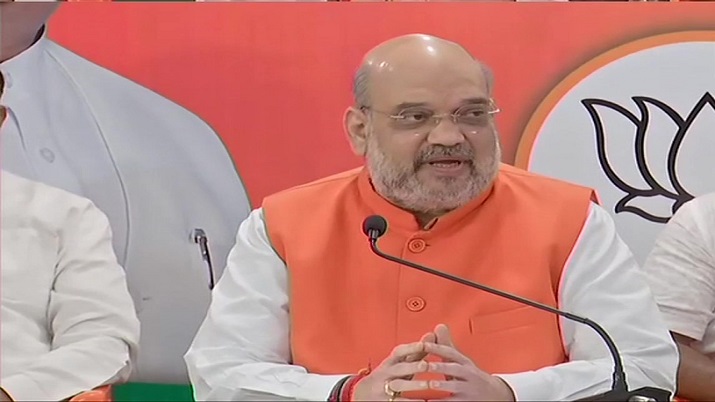 Hyderabad In the Hyderabad civic elections 2020, BJP leader and Union Home Minister Amit Shah arrived and heralded the electoral atmosphere. Amit Shah arrived in Hyderabad on Sunday and also did a road show. While giving a press conference after the Telangana capital Hyderabad roadshow, Amit Shah said that the BJP will get a majority in the Hyderabad civic elections. Amit Shah said that I want to thank the people of Hyderabad for showing immense support to the BJP. Shah said that after seeing the road show, I am confident that the BJP is not fighting to increase the seat this time, but to increase the organization, this time after the election, the Mayor of Hyderabad will be of the Bharatiya Janata Party; Have given. He said that the next Mayor of Hyderabad will be from BJP.
When I take action, these people start shouting…
At the same time, Shah said about the Rohingya Muslims that when they take action against Rohingya Muslims, these people (opposition parties) do haitouba. He said that the opposition parties should write once to expel the Bangladeshi and Rohingya, then I do something. He targeted fiercely at TRS and Majlis during this period. Shah said that there is a secret agreement between TRS and Majlis but I have no problem with the agreement. There is a problem why they do it secretly. He said that due to Sardar Patel, Hyderabad and the surrounding areas were associated with India but we wanted to rid Hyderabad of such Nizam culture which had campaigned to go to Pakistan during that time.
Where was Owaisi when Hyderabad was submerged? – Shah
BJP leader Amit Shah said that there is a lot of potential to become an IT hub around the world inside Hyderabad, but IT hub is also built when the infrastructure is built here. The Municipal Corporation has the responsibility of making the city's infrastructure. BJP leader Amit Shah claimed in the press conference that this time there will be BJP's mayor in Hyderabad. He targeted Asaduddin Owaisi and said that when Hyderabad was submerged in water, where was Owaisi? About 60 lakh people were disturbed due to water filling the city due to rain. Illegal construction takes place at the behest of the Majlis, which prevents the drainage of water. Shah also targeted familism in political parties. He said that he wants to make Hyderabad a modern city by freeing it from the Nawab-Nizam culture. Want to move Hyderabad from Dynasty to Democracy. Want to move from corruption to transparency. Want to move from appeasement to development. Amit Shah said that TRS is the biggest obstacle in the development of Hyderabad. He promised that if the BJP comes, all illegal constructions will be destroyed. Shah said that we fulfill what we promise.
Home Minister Amit Shah said that PM Modi has opened the way to 'Work from Home'. IT professionals working in Hyderabad are going to benefit the most from this step. Taking a dig at TRS and Asuddin Owaisi, Amit Shah said that the KCR and Majlis had promised a 100-day plan, which the people of Hyderabad demanded. If you have done anything in 5 years, then keep it here in front of the public. What happened to the Citizen Charter promised? Amit Shah said that we are going to liberate Hyderabad from the Nawab, Nizam culture and build a mini-India here.
Shah worshiped at Sri Bhagyalakshmi temple
Let me tell you that on Sunday, Amit Shah reached Hyderabad Secunderabad in Hyderabad for the civic elections 2020 where he did his road show. Earlier, he offered prayers at Sri Bhagyalakshmi temple. Home Minister Amit Shah offered prayers at the Sri Bhagyalakshmi Temple in Hyderabad. This temple is adjacent to Charminar. People come from far and wide to visit here. Let us know that the elections for the 150 seats of Hyderabad body will be held on December 1, while the counting of votes will take place on December 4. Amit Shah did this road show on the last day of campaigning for the Hyderabad civic elections. Amit Shah did a road show in Secunderabad for Hyderabad Municipal Corporation Election (GHMC) election. In view of this, the BJP had actively campaigned across the city on Friday last before voting to gain power of the municipality from TRS, where UP CM Yogi Adityanath did a road show. Explain that the Greater Hyderabad Municipal Corporation is one of the largest municipal corporations in the country. The Municipal Corporation covers four districts which include Hyderabad, Rangareddy, Medchal-Malkajgiri and Sangareddy. The entire region comprises 24 assembly constituencies and Telangana has 5 Lok Sabha seats.



www.indiatv.in