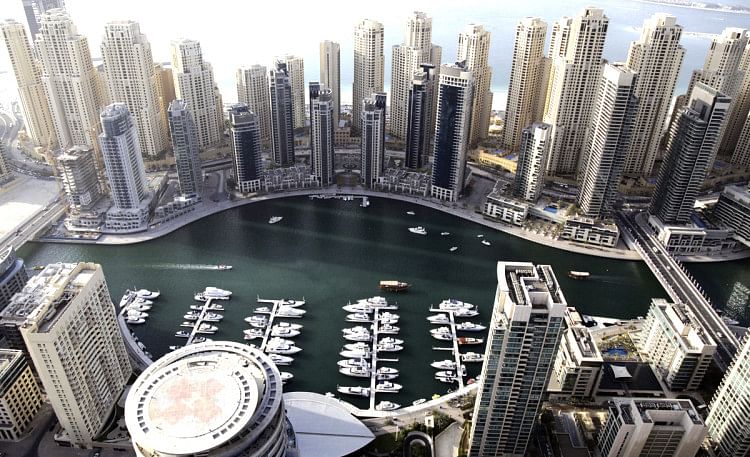 India News
Uae Prefer Indian Over Pakistani Workers to Strengthen Its National Security – Not Corona, UAE banned workers from 13 countries including Pakistan
On November 28, 2020 by admin
World Desk, Amar Ujala, Dubai
Updated Sat, 28 Nov 2020 08:04 AM IST
The UAE has imposed restrictions on employees from 13 countries, including Pakistan, to work in their country not because of the Corona epidemic but to strengthen national security and law and order. In this regard, the UAE government has passed an order on 18 November, banning employees from 13 countries from working.
Ban on issuing new visas

According to a media report, the United Arab Emirates has temporarily banned the issuance of new visas for employees from Afghan, Pakistan and other countries. The list of banned countries includes war-torn countries like Syria, Somalia, Iraq, Yemen and Afghanistan. These are countries of anti-Saudi groups such as Turkey and Pakistan. According to the media report, the Foreign Minister of Pakistan said in a statement that the UAE has banned the issuance of new visas for employees in Pakistan and other countries. Pakistan said that it is asking UAE the reason behind this decision but we thought it was related to corona virus.
Pak besieges UAE government
According to Pakistani media reports, the Pakistani government was not fully aware of this decision. After that Pakistan started to surround the UAE government,
Because he felt that this decision has been taken specifically keeping Pakistan in mind and the corona virus is not the main reason for this.
Pak senator Beg said, specially ban for Pak
Senator Anwar Baig says that the corona virus is the reason behind this ban, then India should have also been in this banned list, because it has the highest number of cases in the world. Withholding of visas for work and employment is a worrying situation and they believe that this ban is specifically imposed for Pakistan.
13 thousand Pak employees fired in April itself
At the same time, the UAE government had started sorting out Pakistani workers and workers at the beginning of the epidemic. According to the Pakistan Foreign Office, in early April 2020, the UAE laid off more than 13,000 employees.

www.amarujala.com