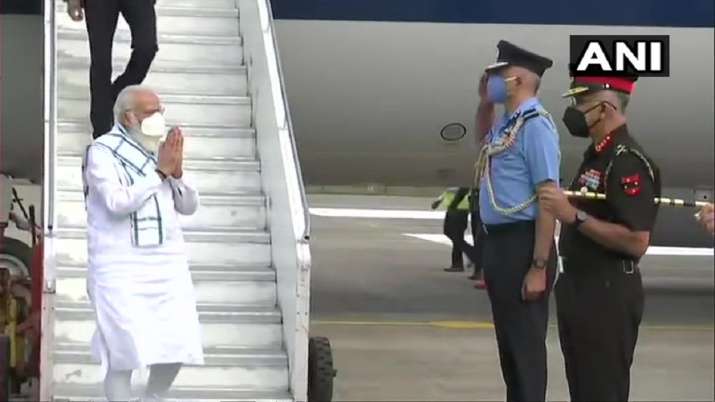 India News
PM Modi Serum Institute visit Pune ahmedabad Hyderabad PM Modi arrives in Pune after Ahmedabad, Hyderabad, will talk to scientists at Serum Institute
On November 28, 2020 by admin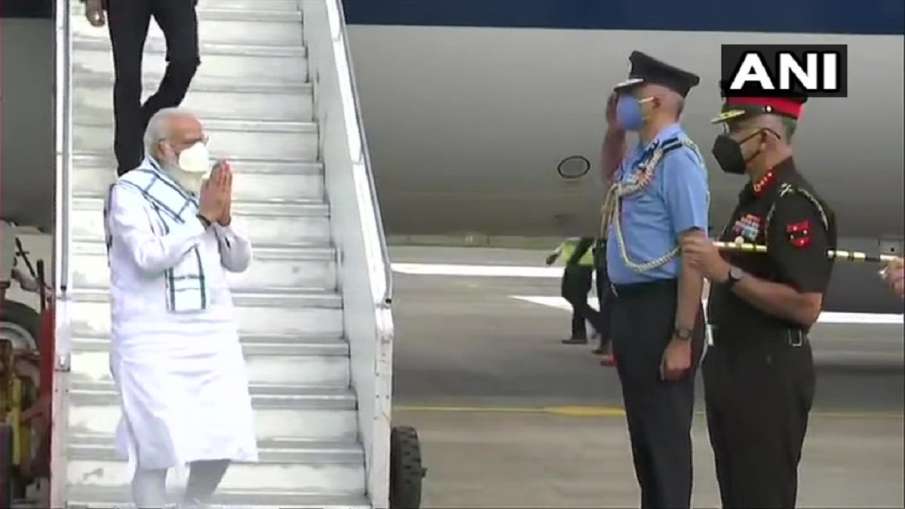 Pune (Maharashtra): Prime Minister Narendra Modi is visiting three laboratories of the country to take stock of the work being done in India of the Corona virus vaccine. He arrived in Ahmedabad for the first time on Saturday and reviewed the company's vaccine at the plant of Zydus Cadila, which lasted one and a half hours. PM Modi reached Hyderabad on this matter and reviewed the work on vaccines in Bharat Biotech's plant and at the end of the day he has reached Pune. There is a serum institute, PM Modi will talk to researchers and scientists here and review the work of vaccine manufacture. The Serum Institute has partnered with global pharmaceutical manufacturer AstraZeneca and the University of Oxford for the Kovid-19 vaccine.
Start of the day from ahmedabad
PM Modi reached Ahmedabad first on Saturday. Prime Minister Modi went to the plant of Zydus Cadila, a pharmaceutical company located near Ahmedabad, from the airport to inquire about vaccine development and here he reviewed preparations for the corona virus vaccine. The Prime Minister was scheduled to stay for an hour from around 9:30 am in this plant located in Changodar Industrial Area, about 20 km from Ahmedabad city. After this, PM Modi left for Hyderabad. It is noteworthy that Zydus Cadila has developed a potential vaccine against Kovid-19 called Zykov-D for which the first phase of clinical trials has been completed and the company started the second phase of testing from August.
Prime Minister reached Hyderabad from Ahmedabad
Prime Minister Narendra Modi arrived here from Ahmedabad on Saturday to review the development of the vaccine prevention of Kovid-19. After landing at Hakimpet Air Force Center in Hyderabad, he was welcomed by Telangana Chief Secretary Somesh Kumar, Director General of Police and other officials. Then the Prime Minister went to Bharat Biotech unit at Gnome Valley, about 20 km from the Air Force Center, and took stock of vaccine development. Significantly, India is developing a potential vaccine for the prevention of biotech Kovid-19 in association with the Indian Council of Medical Research (ICMR) and the National Institute of Virology, which is undergoing Phase III trials.
PM Modi went from Hyderabad to Pune
The vaccine is being developed and will be produced here at BSL-3 (Biosafety Level 3) unit of Bharat Biotech located at Genome Valley in Hyderabad. The Prime Minister received information about covaxin from scientists and senior company officials. PM Modi left for Pune after spending about an hour at Bharat Biotech's plant. Here he had to go to the Serum Institute of India (SII) and get information about the vaccine from the scientists.
Keep yourself up-to-date by reading the latest Hindi news and special stories of India and abroad on India TV. Click here to watch Live TV. Click for National News in Hindi India Section



www.indiatv.in