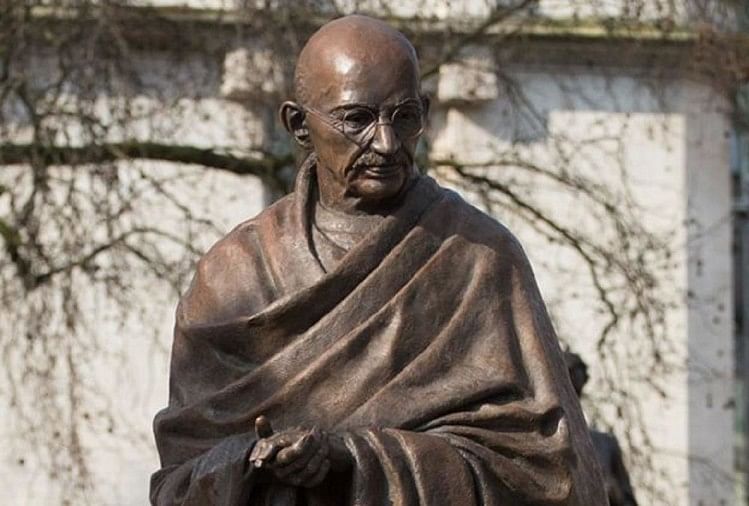 India News
London Future Of Gandhi's Statue In Wales In Question After Slave Trade Review Uk – Britain: Mahatma Gandhi's Statue Can Be Removed In Wales, This Is The Reason
On November 28, 2020 by admin
Statue of mahatma gandhi
– Photo: File
Along with giving the message of non-violence, the statue of Mahatma Gandhi in Britain, which raised its voice against civil rights, can be removed. Indeed, after the British government reviewed the history of colonial and slave trade in Britain, there has been a question mark over the future of a statue of Mahatma Gandhi there. After the review, a list of monuments that need to be reconsidered has been prepared.
The report titled 'The Slave Trade and the British Empire: An Audit of Commission of Wales' was released this week. In addition to the wartime British Prime Minister Winston Churchill, the memory of Robert Clive has also been included in the list. Clive has also been referred to as 'Clive of India' for his role in establishing Britain's colony in India.

The statue was unveiled in 2017
There is a bronze statue of Mahatma Gandhi in Wales. In 2017, the statue was unveiled on the occasion of the 148th birth anniversary of the leader of the Indian National Movement. The review includes them in the category of people who 'need to be considered. "
Many historians are questioning his 1896 speech. Such people claim that Mahatma Gandhi believed that Indian people are better than black Africans.
The report of the review said that even after this, Mahatma Gandhi's leadership in India inspired many African leaders including Nelson Mandela. In 1993, Desmond Tutu unveiled a statue of Gandhi in Pietermaritzburg. The inclusion of Mahatma Gandhi in the list has been mainly linked to some online campaigns against similar statues in Leicester and Manchester. However, large-scale counter-campaigns have also been launched against such campaigns.

www.amarujala.com