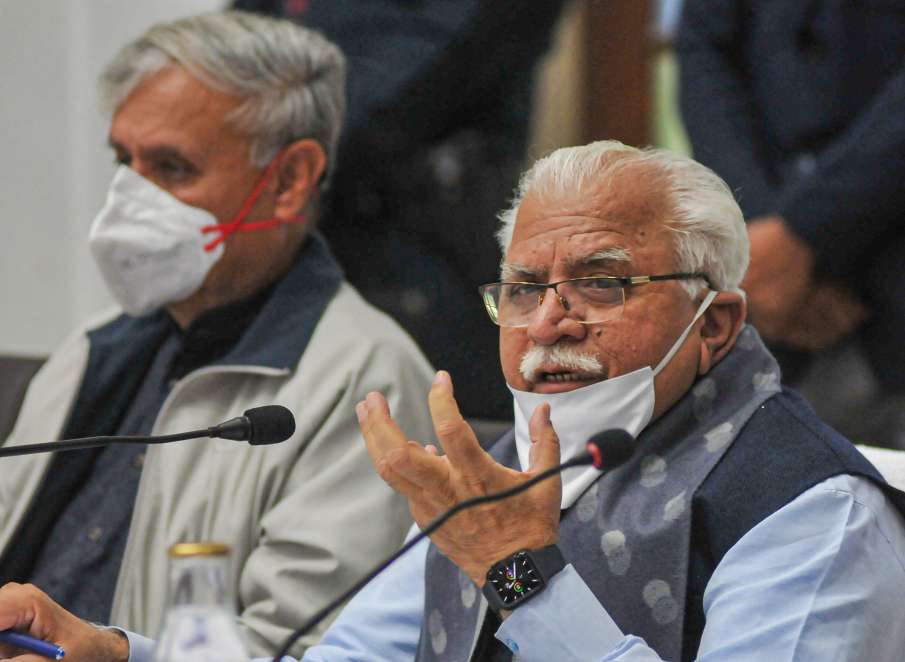 Chandigarh Haryana Chief Minister Manohar Lal Khattar on Saturday quoted the input of Khalistanis in the demonstration citing intelligence input on the farmers' protest against the agricultural bills. CM Khattar while talking to the media said that 'We have input that some unwanted elements are inside this crowd. We have reports of this. It is not right to disclose it right now, but we will tell as soon as there is strong evidence. They have directly raised slogans, which have gone viral audio-video from among them that we can do this to Indira Gandhi, so why can't Modi. Once this problem is solved, then everything will come to the fore.
After this statement by Haryana CM Manohar Lal Khattar, there are also reports of Khalistan supporters also participating in the protests against the new agricultural laws of farmers. It is worth noting that the governments of Punjab and Haryana have come face to face with regard to the issue of new agricultural bill related to farmers. Charges and counter-allegations were also seen between the Chief Ministers of the two states. The Captain accused the BJP government of taking up arms against the farmers and instigating them. Khattar responded by saying that Captain Corona was instigating the farmers and putting their lives in danger.
Significantly, farmers' organizations opposing the agricultural laws had called for the Delhi March on 26-27 November. For this, thousands of farmers of Punjab and Haryana were moving towards Delhi. To prevent them from going to Delhi, the government had barricaded many places. Crossing all obstacles, the farmers finally reached the Delhi border on Friday. The agitation of the agrarian farmers regarding the agricultural bill continues at Nirankari Satsang Ground in Burari, Delhi. Let me tell you that on Saturday, Khattar again reiterated that he had tried to talk to Amarinder Singh about the peasant march, but there was no response from his side.
Know what is the whole matter of agricultural laws?
The Modi government has recently brought 3 laws to improve the agriculture sector, including making provisions for purchase of commercial areas outside government mandis, approving contract farming and ending the stock limit of many grains and pulses. Farmers of many states including Punjab and Haryana are strongly opposing these laws. He says that through these the government wants to get rid of mandis and the minimum support price (MSP).



www.indiatv.in