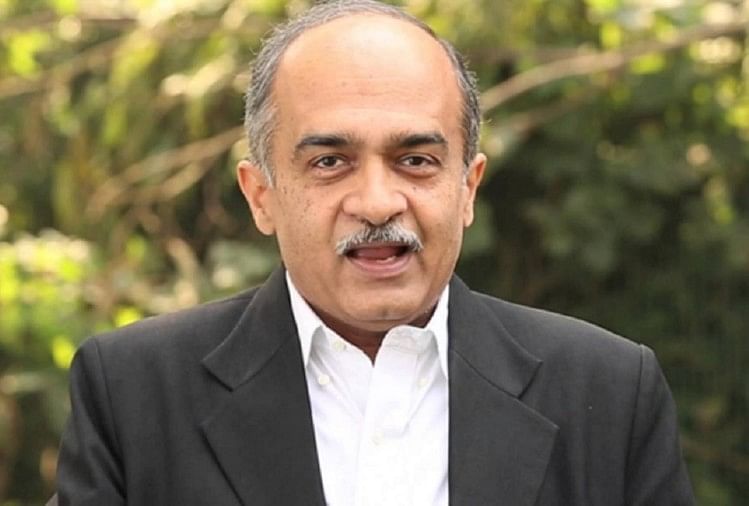 India News
Attorney General Kk Venugopal Refused To Give Consent To Initiate Criminal Contempt Against Lawyer Prashant Bhushan – Attorney General refuses to give consent to run criminal contempt case on Prashant Bhushan
On November 28, 2020 by admin
Prashant Bhushan (file photo)
– Photo: PTI
Attorney General KK Venugopal has refused to consent to a criminal contempt case against Prashant Bhushan. Bhushan had criticized Chief Justice of India SA Bobde on Twitter for specifically providing helicopter facilities by the Madhya Pradesh government. Venugopal said that Bhushan later regretted it.
On October 21, Bhushan said that the Chief Justice was specially provided with a helicopter to go to Kanha National Park, while an important case related to disqualifying MP's defectors from Madhya Pradesh is pending before him in the court.

Bhushan had said that the existence of Madhya Pradesh government rests on this matter. However, on November 4, Bhushan regretted his tweet and made another tweet that elections were held on the seats of defected Congress MLAs in Madhya Pradesh who were made ministers in the Shivraj government. The survival of the Shivraj government will depend on his re-election. The decision on the matter pending in the Chief Justice's court will have no effect on it. There was a mistake in the earlier tweet, which I regret.
An advocate named Sunil Singh wanted to pursue a case of criminal contempt on Bhushan for which he needed the concurrence of the Attorney General. Venugopal on October 21 refused to give consent to pursue a case of criminal contempt, describing the tweet made by Bhushan as unwanted and inappropriate.

www.amarujala.com