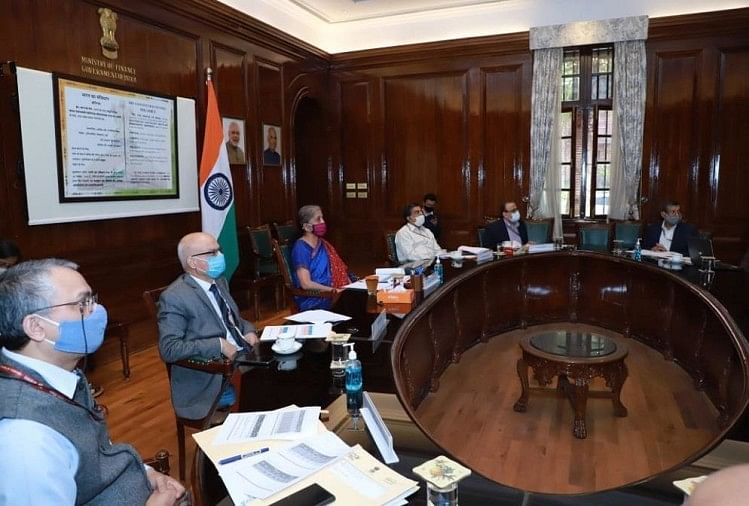 India News
Finance Minister Nirmala Sitharaman Held Meeting To Review Capital Expenditure In This Financial Year – Finance Minister's review meeting for capital expenditure in financial year, emphasizes on accelerating economic growth
On November 27, 2020 by admin
Business Desk, Amar Ujala, New Delhi
Updated Fri, 27 Nov 2020 7:02 PM IST
Finance Minister Nirmala Sitharaman
– Photo: ANI
Finance Minister Nirmala Sitharaman on Friday called for large central public sector enterprises (CPSEs) to spend beyond their capital expenditure (capex) targets in FY 2020-21 to accelerate economic growth hit by the Corona virus crisis Can be brought
According to an official statement, he emphasized this point in a meeting with the Secretaries of Power, Mines and Atomic Energy as well as the Chairman and Managing Directors (CMDs) of 10 CPSEs related to these ministries. This was the fifth meeting in the series of talks by the Finance Minister with various stakeholders to promote economic growth amid the epidemic.

Sitharaman while reviewing the performance of CPSE said that the capital expenditure they incur is important for economic growth and needs to be further increased by 2020-21 and 2021-22. He lauded the ministries and CPSE for their efforts to meet the capital expenditure targets, saying, "To achieve 75 percent capital expenditure target by the third quarter of FY 2020-21 and more than 100 percent by the fourth quarter. More efforts are still needed to achieve the target of.
The statement said that a total of Rs 24,227 crore (39.4 per cent) has been achieved till November 23, while the capital expenditure target of these enterprises is Rs 61,483 crore for FY 2020-21.
Sitharaman encouraged CPAC to perform better to achieve the target and said that the capital outlay given to them for the year 2020-21 should be spent properly and within time. The Finance Minister said that the improved performance of CPSEs could help the economy recover from the outbreak of Kovid-19.

www.amarujala.com