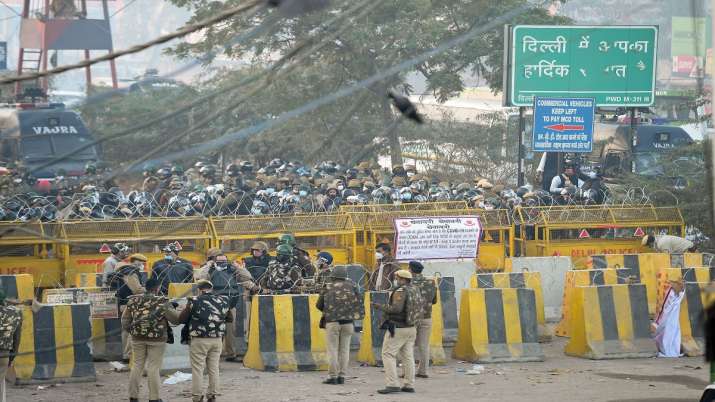 India News
farmer protest delhi haryana punjab border farm law | 'Delhi Chalo' March: Farmers stopped at Delhi-Haryana Singhu border, farmers intent on moving forward
On November 27, 2020 by admin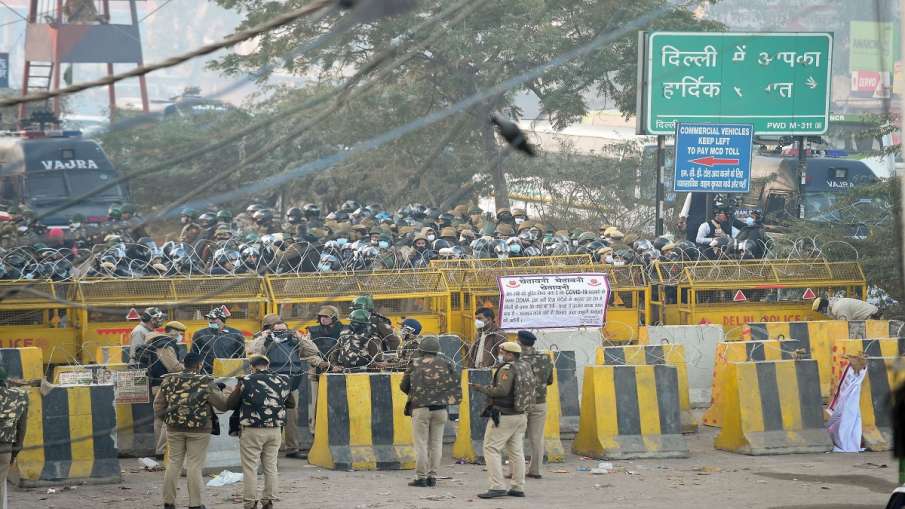 new Delhi: Today once again the guard on the borders of Delhi has been tightened. Farmers from Punjab have come close to Delhi under the 'Delhi Chalo' march in protest against the agricultural laws of the Center. There were talks between the police and farmers' representatives on the Delhi-Haryana Singhu border. The police asked the farmers to step back but the farmers are intent on going ahead. On the other hand, the administration is fully prepared that the farmers will not be allowed to enter the national capital. Traffic has stopped at the Singhu border.
Officials said that the arrival of traffic from Bahadurgarh towards Delhi on Thursday evening was also stopped. Police said, five sand-loaded trucks and three water canons (water cannon) have been deployed at the Singhu border to stop the tractors coming with the protesters. Drones have also been deployed to monitor law and order. Another official said barbed wire fences have been erected along the frontier at the frontier of the Singhu border so that the protesters cannot cross the barricades. To prevent farmers from entering Delhi, the Delhi Police has deployed police forces on NH-24, Chilla Seema, Tigri Seema, Bahadurgarh Seema, Faridabad Seema, Kalindi Kunj Seema and Singhu Seema.
There is a possibility of farmers coming from Punjab and Haryana to enter Delhi through the Singhu border, in view of which a large number of police forces have been deployed there. Delhi Police Commissioner SN Srivastava went to the border areas to take stock of the situation and said that the protesting farmers would not be allowed to enter the city. He said, "The guidelines related to Kovid-19 states that no political program will be allowed, so their (farmers) request was not accepted. If they still try, we have deployed security personnel along the borders to prevent them from entering the national capital. We are also in touch with the Punjab and Haryana Police. "
Asked about the problems being faced by the passengers, the Commissioner of Police said, "Since they (protesting farmers) have blocked the national highway, there will be some problems." But we will try to solve it quickly. Instead of coming towards the national capital, they (farmers) should go back and do not violate the rules. "Though the demonstration will continue to have metro services from Delhi to other cities in NCR, metro to Delhi from neighboring cities Service will remain suspended on Friday. On the other hand, police today detained around 70 people of a group protesting at Jantar Mantar in support of farmers. The protesters included members of the Left Trade Union, members of SFI and students of Jawaharlal Nehru University. A senior police official said that more than 70 people, including women, were detained and later released.



www.indiatv.in