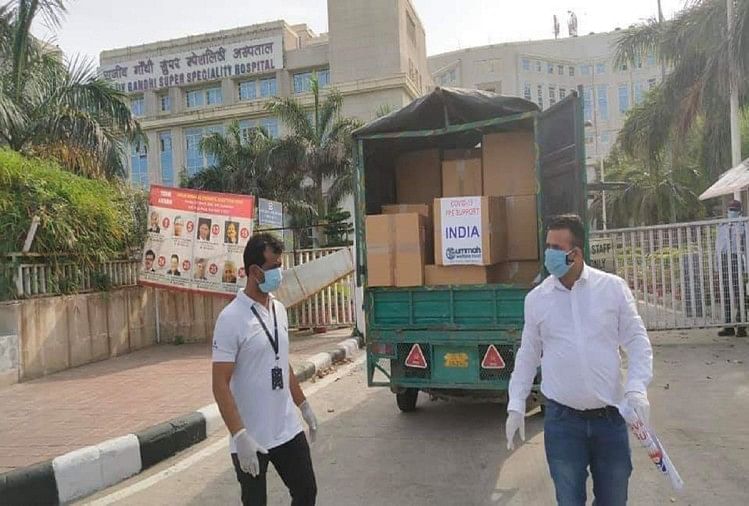 India News
Corona Vaccine Will Be The First Stored In Delhi – First storage of Corona vaccine to be held in Delhi, exercise started at government level
On November 27, 2020 by admin
Amar Ujala Network, New Delhi
Updated Sat, 28 Nov 2020 05:06 AM IST
rajiv gandhi super speciality hospital
– Photo: Social Media
Corona vaccine's first storage will be in the Rajiv Gandhi Super Specialty Hospital at Tahirpur in Delhi, the country's capital. It may take about 15 days for its preparation. The claim is being made that whenever the vaccine is available in Delhi, the entire Delhi will be vaccinated in just a few weeks. One reason behind this is to keep the Reach and Outreach Points active at the grassroots level in Delhi.
According to a senior official, the hospital had asked for space for a storage facility. There is a utility block, separate from the main building of the hospital, that part has been handover to the storage facility. To be given for ground, first and third floor storage of the hospital. All three floors will have an area of ​​about 7 to 8000 sqm. There is a place for all activities related to Kovid vaccine.

It is known that this hospital may be the biggest center of Delhi regarding the vaccine. Because there is enough space to keep the vaccine safe for 2 crore population. The official said that about 15 days ago the Delhi government team came to inspect. Large size deep fridge will be used for vaccine storage. The doors are also being replaced according to the fridge. On the other hand, even before the introduction of the vaccine, the Delhi government is demanding to give priority to the capital. Health Minister Satyendra Jain says that being the capital of the country, it is very important to bring Corona infection under control in Delhi. Therefore, he has expressed hope that the Center will give full support to the vaccination program, giving priority to Delhi.

www.amarujala.com