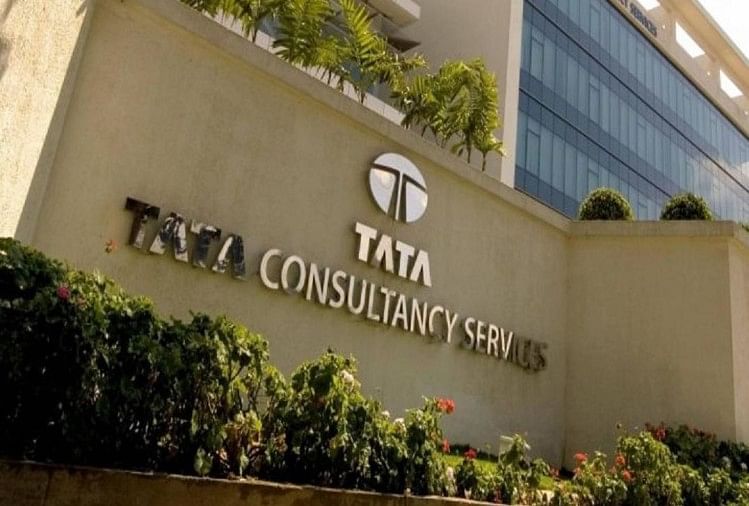 India News
Tata top companies market cap is up and Hdfc and Reliance market cap is lower than Tata – Tata group overtakes HDFC and Reliance in market cap, TCS Tata's star company
On November 26, 2020 by admin
Business Desk, Amar Ujala, Mumbai
Updated Thu, 26 Nov 2020 08:19 AM IST
On the one hand, business is slowing down in the country due to Corona and on the other hand the stock market is touching new heights. Tata group companies have benefited a lot from the boom in the stock market. The market capitalization of the listed companies in the Tata group's stock market has increased to Rs 14.27 lakh crore. Tata Group has also overtaken Reliance and HDFC Group in the race for market cap.
HDFC Group at number two

HDFC Group has a market cap of Rs 13.72 lakh crore while Reliance has a market cap of Rs 12.27 lakh crore. The Tata group has 28 listed companies, out of which eight companies have a market cap of over 20,000 crore. Among all these companies, the biggest gainer and highest market cap is from IT company Tata Consultancy Services. It has become the star company of the Tata group. At the same time, Tata Motors is giving the biggest loss.
TCS gains Rs 33,260 crore
TCS had a market cap of Rs 10.21 lakh crore on Monday. In 2019-20, the company's revenue was Rs 1.31 lakh crore and profit was Rs 33,260 crore. At the same time, its share was Rs 2,170 in January, which has now gone up to Rs 2,722, that is, TCS shares have given a profit of 25 per cent.
Tata Motors gave the biggest loss
Tata Motors has a market cap of Rs 53,145 crore. Its revenue is Rs 43,928 crore but this company continues to make losses. The company incurred a loss of Rs 7,289 crore in 2019-20, its stock also did not benefit. It was Rs 176 in January and is now trading at Rs 172.
Tata Consumers also benefited
Tata Consumers is also benefiting. Its market cap is Rs 48,293 crore and revenue is Rs 5,690 crore. The profit of this company is Rs 523 crore, it is a company of retail sector and this company has given a profit of about 20%. Its stock was worth Rs 383 in January, which has now become Rs 521.
Let us tell you that Jamsetji Tata was founded in the year 1868. The group has business in over 100 countries in the world. The promoter of Tata companies is Tata Sons. The Tata group employs 7.20 lakh employees.

www.amarujala.com