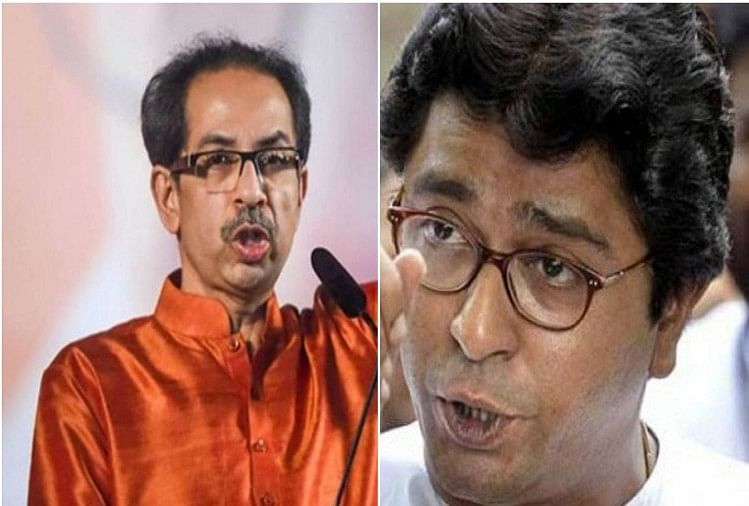 India News
Raj Thackeray Arises Question on Uddhav Thackeray Government Over Electricy Issue – Maharashtra: Jung in Thackeray vs Thackeray on electricity issue, Ashok Chavan also raised questions
On November 26, 2020 by admin
Uddhav Thackeray and Raj Thackeray
– Photo: PTI
The pressure has increased on him even before the completion of one year of Uddhav Thackeray government in Maharashtra. After the BJP, the Maharashtra Navnirman Sena (MNS) has also taken to the road to provide relief to the public from the increased bill during the lockdown in the state. The MNS has appealed to the electricity consumers not to pay the bills during the lockdown, and has opened a front against the government. This has led to a new war between Thackeray versus Thackeray in the state.
The Mahaghadi government of Maharashtra had earlier announced that consumers would be given relief from electricity bill. But after that the government turned back on its promise. After this, the BJP started a statewide agitation by lighting the Holi of the electricity bill. MNS workers also took to the streets on Thursday.
In Mumbai, MNS activists took out a morcha at the District Magistrate's Office and handed over a letter from MNS Chairman Raj Thackeray to the Suburban District Magistrate for waiving the electricity bill. At the same time, vigorous protest was also held at Shaniwar Wada Fort in Pune.

Protests and demonstrations have been banned in the city amid Corona lockdown, despite hundreds of MNS activists reaching the fort with flags and placards in hand and shouting slogans against the government. The police detained more than two dozen activists and took them to the Persia Khana police station. Similarly, MNS launched a vigorous movement in Nashik and Aurangabad.
MNS leader Sandeep Deshpande said that the Mahavikas Aghadi government has imposed Jaziya tax on the electricity bill and started looting the public. We have called upon the public not to pay electricity bills. If someone's electricity connection is disconnected, MNS workers will answer it.
Nitin made a hasty decision- Ashok Chavan
Amidst the politics started on the issue of electricity bill, PWD Minister Ashok Chavan has put the energetics of his own party in the dock. He said on Thursday that Nitin Raut was in a hurry to announce the power waiver. He did not take the Finance Department into confidence. It should have been discussed in the state cabinet before making the announcement.
The state has a debt of 4 lakh crores – Nitin Raut
Energy Minister Nitin Raut said that customers have been given facilities to pay electricity bills. Petrol continues to sell for Rs 85 a liter, despite lower crude oil prices. Maharashtra did not get 28,000 crore rupees of GST from the central government. Raut said, his state coffers were empty in the BJP government itself. The state has a debt of 4 lakh crores. In such a situation, there is a big crisis in front of the government.

www.amarujala.com