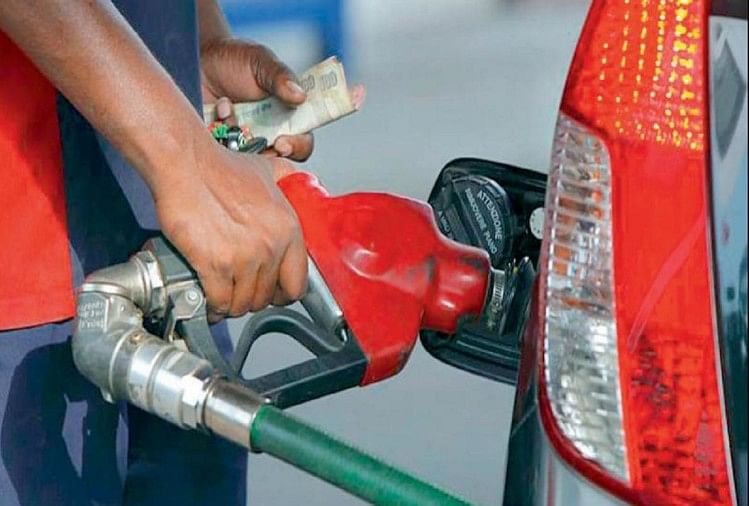 India News
Petrol and diesel price today on 26 november 2020: Thursday know rates according to iocl – petrol diesel price
On November 26, 2020 by admin
News Desk, Amar Ujala, New Delhi
Updated Thu, 26 Nov 2020 7:13 AM IST
Petrol and diesel price
– Photo: PTI
Diesel and petrol prices have been increased today by the state oil companies. The price of diesel has increased by 20 to 22 paise along with the price of petrol has increased by 11 paise. Let me tell you, on Friday, after 50 days, there was a change in the prices of diesel after 41 days.
Know how much is the price in major metros

According to information received from IOCL, today the price of one liter petrol and diesel in Delhi, Kolkata, Mumbai and Chennai is as follows.
| | | |
| --- | --- | --- |
| city | diesel | petrol |
| Delhi | 71.62 | 81.70 |
| Kolkata | 75.19 | 83.26 |
| Mumbai | 78.12 | 88.40 |
| Chennai | 77.08 | 84.74 |
(Petrol-diesel costs Rs. Per liter.)
Also read: Do not get these 9 facilities at petrol pump for free, complain like this, heavy penalty will be levied
Know how much is the price in your city
You can also know the price of petrol and diesel through SMS. According to the website of IndianOil, you have to write RSP and your city code and send it to number 9224992249. The code for each city is different, which you will get from the IOCL website.
Price changes daily at six o'clock
Please tell that the price of petrol and diesel changes at six in the morning. The new rates are applicable from 6 o'clock in the morning. After adding excise duty, dealer commission and other things to the price of petrol and diesel, its price almost doubles. Petrol and diesel prices change every day depending on what the crude prices are in the international market along with foreign exchange rates.
On the basis of these standards, the oil companies do the work of fixing the petrol rate and diesel rate daily. The dealers are the people running the petrol pumps. They sell themselves at retail prices to consumers after adding taxes and their own margins to consumers. This cost is also added to the petrol rate and diesel rate.

www.amarujala.com