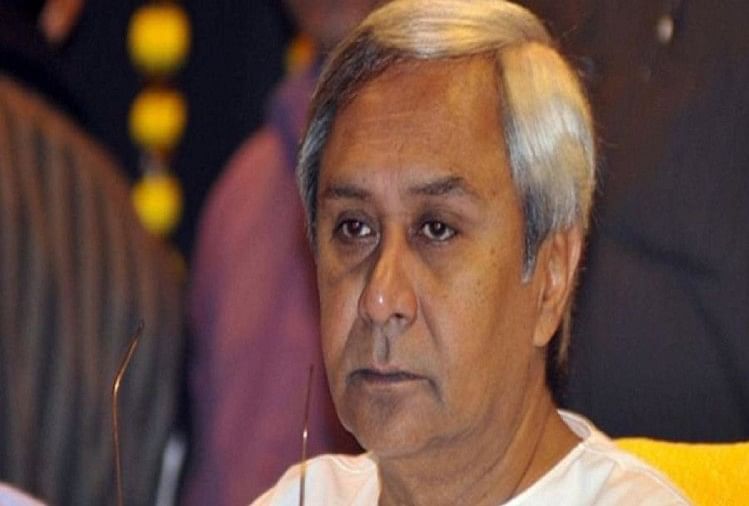 India News
Odisha Cm Naveen Patnaik Announces Sit Probe Into Kidnapping, Murder Of 5-Year-Old Girl In Nayagarh District – Odisha: SIT to investigate murder case of kidnapping five-year-old girl
On November 26, 2020 by admin
News Desk, Amar Ujala, Nayagarh
Updated Fri, 27 Nov 2020 4:01 PM IST
Odisha Chief Minister Naveen Patnaik on Friday announced a SIT probe in the case of kidnapping and killing a five-year-old innocent girl in Nayagarh district. Explain that the angry couple had recently attempted self-immolation in front of the Odisha Legislative Assembly after the daughter was not getting justice. On Tuesday, a man and his wife tried to commit self-immolation outside the assembly, claiming that they did not get justice in the kidnapping-murder case of their five-year-old daughter.
Odisha CM Naveen Patnaik announces SIT probe into kidnapping, murder of 5-year-old girl in #Nayagarh district

— Press Trust of India (@PTI_News) November 27, 2020
In the assembly, the opposition BJP and Congress attacked the BJD-led government fiercely. The incident took place in the afternoon, when members of the House were discussing the current state of law and order in the state. The couple attempted to set themselves on fire by spraying kerosene near the assembly building but were stopped by security forces from doing so. The couple were identified as Ashok Sahu and Saudamani.
Ashok claimed that his five-year-old daughter was abducted on July 10 while she was playing near the house. His body was later found in the back of the house. He said that the main accused is an assistant to a minister from Nayagarh district so the police could not take steps under 'political pressure'. He claimed, 'We filed a complaint at Nayagarh Sadar police station but no action was taken. After two weeks, the dead body was found in the back of the house. Ashok said, "We also told the names of the accused to the complaint cell of the District Superintendent of Police and the District Collector but the accused were not punished."
Ashok alleged that the accused and his accomplices also attacked him on 26 October as he refused to withdraw the complaint in the case. He claimed, "Although the police arrested 10 people for the attack but released the main accused."
Narsingh Mishra, leader of the Congress Legislature Party in the Assembly, demanded a statement from the government on the matter. Mishra said that the home minister should give a statement and tell the house how the couple came to the assembly building with kerosene and matchmaking.
Leader of Opposition BJP's PK Naik said that the couple alleged that a person involved with the minister was involved in the kidnapping and murder of their daughter, so the chief minister should be told about the role of the minister in the case. The Chief Minister of Odisha holds the charge of Home Ministry. Responding to the demand of opposition members, Legislative Speaker SN Patro asked Minister of State for Home DS Mishra to make a statement in the House on Wednesday on the matter.



www.amarujala.com