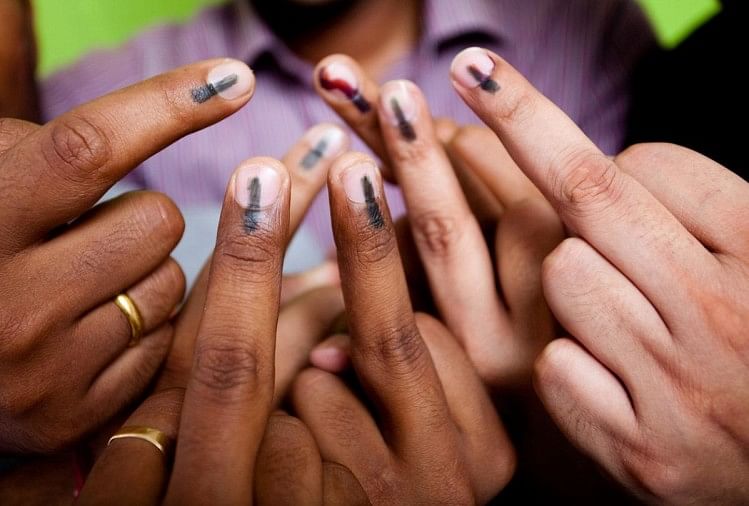 India News
First Phase of the District Development Council Election Vote on 43 Seats on November 28 – DDC Election: First phase campaigning halted, 43 seats voting in tight security tomorrow
On November 26, 2020 by admin
News Desk, Amar Ujala, Jammu
Updated Thu, 26 Nov 2020 10:00 PM IST
Voting (symbolic photo)
– Photo: iStock
Polling will be held on November 28 for 43 seats of the first phase of the District Development Council elections, which are going to be held for the first time in the Union Territory of Jammu and Kashmir. The election noise for the first phase has stopped at 5 pm on Thursday. Tight security arrangements have been made at the administrative level to make voting successful.
Apart from Jammu and Kashmir Police, Armed Police, CRPF, 165 additional companies of police force from different parts of the country have been deployed to provide security to the candidates in and around polling stations. Apart from DGP Dilbag Singh, the Inspector General of Police of Jammu and Kashmir divisions and the SSP at the district level are monitoring the security grid.
According to State Election Commissioner KK Sharma, security has been strengthened to conduct the election of the District Development Council in a peaceful manner. 165 additional police force companies have been deployed. Voting will be held on 43 seats of DDC from 7 am to 2 pm on 28 November. Of these seats, 17 seats are in Jammu division and 26 seats are in Kashmir division.
Candidates put up for first phase
Thursday was the last day of campaigning and besides the candidates and leaders of the parties, activists went door-to-door and sought support from voters.

www.amarujala.com