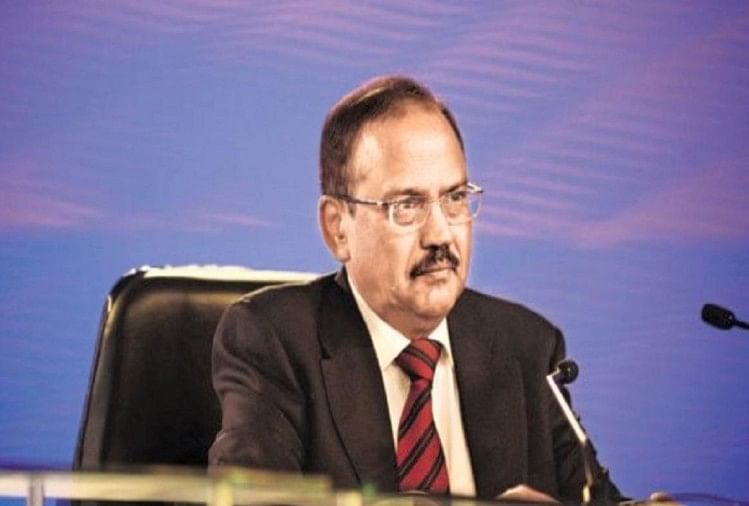 India News
Ajit Doval Arrives in Sri Lanka to Participate in Trilateral Talks on Maritime Security – Sri Lanka to reach Ajit Doval, will participate in trilateral talks on maritime security
On November 26, 2020 by admin
National Security Advisor (NSA) Ajit Doval arrived in Colombo on Friday for trilateral talks on maritime security between India, Sri Lanka and Maldives. Sri Lanka is organizing the fourth trilateral meeting of National Security Advisors on maritime security cooperation with India and Maldives on Friday and Saturday. This meeting is taking place after six years.
Earlier this meeting was held in New Delhi in 2014. The Indian Embassy in Colombo tweeted that NSA Ajit Doval has reached Colombo for talks on maritime and security cooperation between India-Sri Lanka-Maldives. He was warmly received by the military commander, Lt. Gen. Silva Shavendra.

The Sri Lankan army said that Doval and Maldives Defense Minister Maria Didi would lead their respective countries in the talks. There will also be observers from Bangladesh, Mauritius and Seychelles. Topics such as coordinated action on maritime security in the Indian Ocean region, training in relief and rescue operations, taking steps to increase pollution at sea, sharing information, illegal weapons, drug trafficking will be discussed.
In New Delhi, the Ministry of External Affairs said on Thursday that NSA-level trilateral meetings are an effective platform to increase cooperation between Indian Ocean countries.
The Foreign Ministry had said in a statement that issues related to cooperation on maritime security in the Indian Ocean region will be discussed. This is Doval's second visit to Sri Lanka this year. Earlier in January, he came to Sri Lanka and discussed bilateral relations between the two countries.

www.amarujala.com