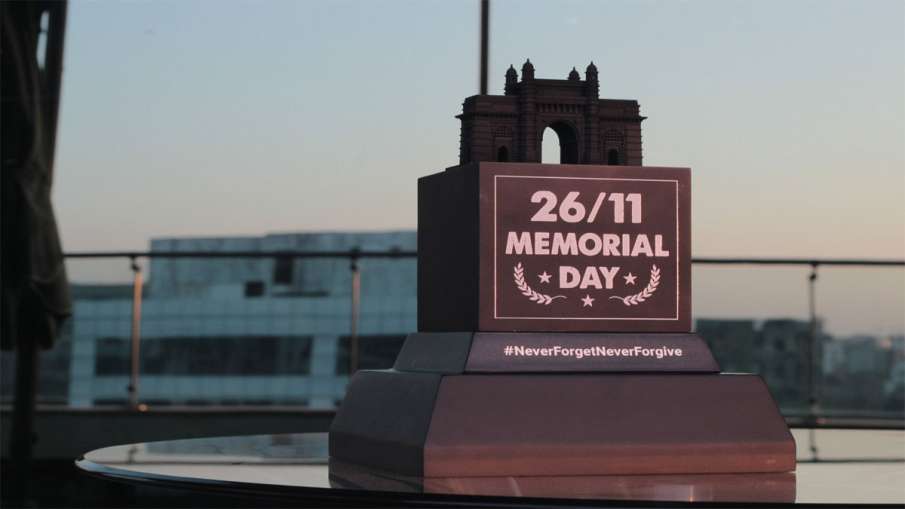 Mumbai: Today, on the 12th anniversary of the 26 November 2008 terrorist attack in Mumbai, his sacrifice is being remembered by paying tribute to the martyred security personnel. The main event to pay tribute to the martyrs has been held at the newly constructed memorial site at the police headquarters in South Mumbai. This will include the families of those security personnel who sacrificed their lives to save Mumbai from terrorists. On 26 November 2008, 10 Lashkar-e-Taiba militants arrived by sea and opened fire, killing 166 people, including 18 security personnel, and injuring several people. The nine terrorists were killed by the NSG and other security forces and a terrorist named Ajmal Amir Kasab was caught alive and hanged on 21 November 2012. Those killed in the attack included the then ATS chief Hemant Karkare, Army Major Sandeep Unnikrishnan, Mumbai Additional Commissioner of Police Ashok Kamte and Senior Police Inspector Vijay Salaskar.
Terrorists reached Mumbai by boat
The evening of 26/11 was like normal days for the people of Mumbai. Railway stations, bus stops and public places were crowded as usual. It was around eight o'clock in the night, when the attackers, who arrived in Mumbai by boat from Karachi, landed at the fish market of Cuffe Parade near Colaba. From there, they were all divided into four groups and took taxis and set out towards fixed targets.
Terrorists formed a group of two
Meanwhile, two of these terrorists targeted Leopold Cafe in Colaba, South Mumbai. Two terrorists marched towards Nariman House, while the remaining terrorists flew to Chhatrapati Shivaji Terminus, Hotel Trident Oberoi and Taj Hotel in a group of two.
Indiscriminate firing from AK 47 at CST
There was news of firing at Chhatrapati Shivaji Terminus (CST) in Mumbai around 9:30 pm. Two attackers entered the main hall of this railway station in Mumbai and started firing indiscriminately. One of them It was Ajmal Kasab who was later caught alive and hanged. In CST, both the terrorists killed 52 people and injured 109 people with an AK 47 rifle in fifteen minutes.
Leopold Cafe attacked
This game of terror was not limited to Chhatrapati Shivaji Terminus. Leopold Cafe in South Mumbai was also one of the few places that were the initial targets of this three-day-long attack. It is one of the renowned restaurants in Mumbai, so many foreigners were among the 10 people killed in the shootout there, while many were injured. The bullets, which had been guarding the guests since 1871, had left marks of attack in the walls of the Leopold Cafe.
Bombed the cab
At 10:40 pm, a taxi was bombed in Vile Parle area in which the driver and a passenger were killed, then fifteen minutes before this, a taxi driver and two passengers were killed in a similar blast in Boribandar. . About 15 were also injured. In fact, terrorists had planted bombs in the taxi through which they reached their designated targets.
ATS Chief Hemant Karkare Martyr
Kasab and Ismail terrorists targeted 8 police officers. The firing lasted till about 22:45, after which both the terrorists proceeded towards Cama Hospital. The purpose of these terrorists was to kill patients and hospital staff, but the patients' wards were already locked. Hemant Karkare, Vijay Salaskar and Ashok Kamte of the Mumbai Anti Terrorist Scaid took over command at CST and both terrorists set out in search of Ajmal Kasab and Ismail Khan. Both the terrorists started firing after seeing the team of Anti Terrorist skewed. There was fierce firing from both sides in which Hemant Karkare, Vijay Salaskar and Ashok Kamte were martyred.
About 6 bomb blasts in Taj Hotel
There were about 6 bomb blasts in the Taj Hotel, one in the lobby, two on elevators, three in restaurants and one in Oberoi Trident. On the very first night, fire officials evacuated about 200 prisoners.
Operation ended on 29 November
It took three days to finish the operation of Hotel Oberoi. It ended on the afternoon of 28 November and Nariman House was also evacuated by the evening of the same day, but the encounter at the Taj Hotel ended on the morning of 29 November. Major Sandeep Unnikrishnan of NSG was killed in an encounter with terrorists at the Taj Hotel. 9 out of 10 terrorists involved in the Mumbai attack were killed, while a terrorist named Ajmal Kasab was captured alive and later sentenced to death.



www.indiatv.in