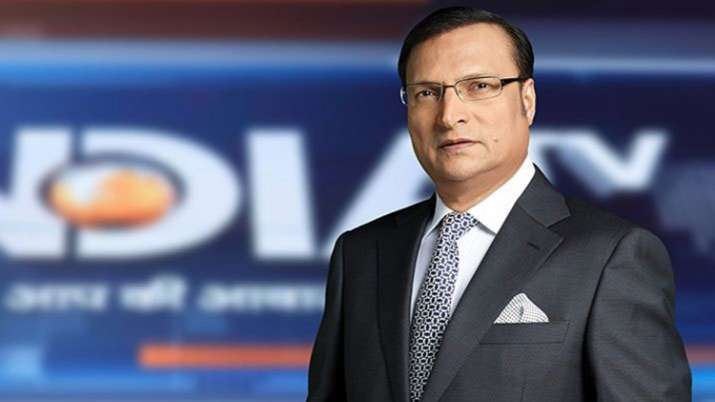 India News
Rajat Sharma Blog: Corona Pandemic How Modi timely action saved millions of lives | Modi's step taken at the right time left millions alive from Corona
On November 25, 2020 by admin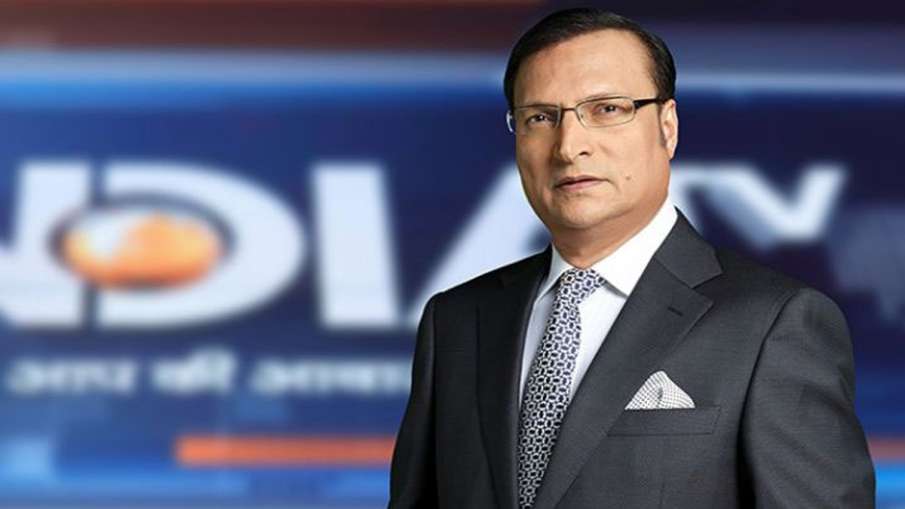 Prime Minister Narendra Modi on Tuesday made it clear that the government will follow the advice of scientists and regulators on the issue of when Kovid-19 will be vaccinated and which vaccine will be vaccinated. Not a single vaccine candidate has been finalized yet. He also clarified that safety in immunization of people will be as important as its speed.
In a video meeting with the Chief Ministers, PM Modi said, our priority will be that the vaccine reaches every Indian. He said, it is not the leader but the scientists and regulators who will set the time frame for the selection and delivery of the vaccine. He said that some people are trying to politicize the vaccine, although they did not name anyone.
Significantly, Rahul Gandhi had said in his recent tweet, 'PM Modi should tell the country: 1. Who else will the Indian government choose among all the Kovid vaccine candidates? 2. Who will get the vaccine first and what will be its distribution strategy? 3. Will the PMKers Fund be used to ensure free vaccination? 4. When will all Indians get vaccinated? '
The Prime Minister said, 'Government of India is closely monitoring everything regarding the preparation of the vaccine, we are also in touch with everyone. And it is not yet decided whether the vaccine will have one dose, two doses or three doses. It is also not decided how much it will cost, how much it will cost, how it will be. That is, we still do not have the answers to all these things, because those who make it, the corporate world in the world, they also have competition. Countries of the world also have their diplomatic interests. If we have to wait with the WHO, then we have to move forward on these things only in the global context. We are also in touch with Indian developers and manufacturers. Apart from this, Globar Regulators, Governments of other countries, Multilateral Institutions as well as international companies, as much as possible to increase connectivity, ie real time communication, the whole effort remains a system. '
The PM said, 'In our fight against Corona, we have given top priority to saving the lives of every countryman from the very beginning. Now even after the introduction of the vaccine, our priority will be that everyone should reach the Corona vaccine, there can be no dispute in this. But India's campaign involving the Corona vaccine is like a national commitment for every citizen. Such a big vaccination campaign should be smooth, systemic, and sustainable, it is going to be long lasting, for this we all have to work together as a team with co-ordination, every government, every organization united. '
Prime Minister Modi said, 'The experience that India has with regard to the vaccine is not available to the big countries of the world. The speed required for us is equally important. Whatever vaccine India gives to its citizens, it will meet every scientific criterion. As far as the distribution of the vaccine is concerned, its preparation is also being done jointly with all the states. Who will be vaccinated on the basis of priority, a thick blueprint has been put in front of you, together with the states.
The Prime Minister said, "But even then we will take these decisions together, the importance of the suggestion of every state will be very much because after all, they have an idea of ​​how much will be required in their state, how much additional cold chain storage will we need. The Central Government had urged the States some time ago to have a steering committee at the state level and a task force at the state and district level and I would like to set up the arrangements at the block level as soon as possible and give work to one person. Will have to.
On the question of the price of the vaccine, PM Modi said, 'Which vaccine will come at a price, it is also not fixed. The original Indian vaccine is currently two fields ahead. But together with the outside, our people are working. The vaccines that are being made in the world are also talking to the people of India for manufacturing, with companies. But in all these subjects, we know that for 20 years, suppose a medicine has been popular, millions of people have been using it for 20 years. But some people get their reaction, even today, even after 20 years, it is possible in this too. The decision should be weighed only on scientific scales. The decision should be made by the authority of its authority.
The Prime Minister also cautioned the Chief Ministers not to be lax, saying, 'I already said that the vaccine is in its place, that work has to be done. But the battle of Corona should not be loose at all, there should not be the slightest let down. This is my request to you.
Till now, keeping a complete picture of how India coped with the Corona outbreak, Modi said, 'There was a big fear, fear, in the first phase, no one understood what would happen to it and the whole world. This was the situation. Everyone was in panic and everyone was reacting accordingly. Initially, we saw incidents of suicides taking place. Committed suicide when I found out about Corona.
The Prime Minister said, 'Then gradually came the second phase. In the second phase, fear was added to people's minds as well as doubts for others. They started to think that it has become corona, meaning there is a serious matter, run away. In a way, there was also an atmosphere of hate in the house. And due to illness, people started feeling afraid of being cut off from the society. For this reason many people started hiding the infection after Corona. He felt that this should not be told, otherwise I will be cut off from the society. Now people gradually came out of it, they came out of it. '
The PM further said, 'Then came the third phase. In the third phase, people started recovering to a great extent. Now I started accepting the infection and started telling that I have this problem, I am doing isolation, I am quarantining, you too. That is, in a way people started explaining themselves. See, you too must have noticed that people started getting more serious, and we saw that people started getting alert too. And after this third phase, we have reached the fourth stage. When the recovery rate from corona has increased, people feel that this virus is not doing harm, it has become weak. Many people have also started thinking that if they get sick then they will be cured. Because of this, this stage of negligence has become very widespread. '
PM Modi said, 'So at the beginning of our festivals, especially by sending a message to the nation, we had prayed with folded hands to all that do not be lax because there is no vaccine, no medicine. There is only one way left, how do we save each one of ourselves and the mistakes we made became a threat, a bit of laxity. In this fourth phase, people will have to make us aware again about the severity of corona. We will have to bring the Fability rate below one percent and the positivity rate within 5 percent.
There is no doubt that Modi's leadership has saved millions of lives from the outbreak of the Corona virus. He took action in time, put a lockdown and the whole world considered it iron. Politicians should not do politics on the question of the corona virus vaccine being passed on to the people. This is an issue which is related to the national interest.
All the Chief Ministers want the vaccine to reach every countryman at the earliest and least expense. But Rahul Gandhi's habit is slightly different. He did not desist from his anti-Modi habit and in this case also came down to politics. The Prime Minister answered all the questions without taking his name. During this time, PM Modi said a lion which I would like to mention, 'Our rook too drowned where there was less water' He said that we do not have to let this situation come.
I also understand that most of the people are tired of sitting in homes, living alone, but we need to take some care and courage. People can roam freely only after the vaccine has arrived. (Rajat Sharma)
Watch: Full episode of 'Aaj Ki Baat, With Rajat Sharma' November 24, 2020



www.indiatv.in