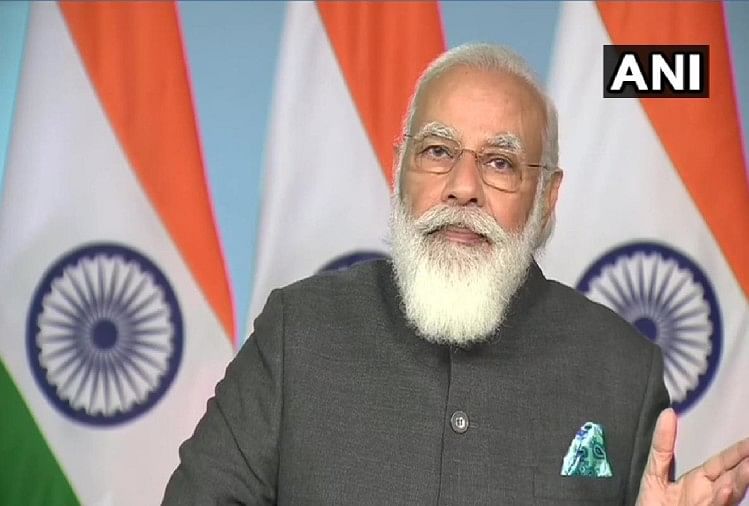 India News
Prime Minister Narendra Modi will visit Serum Institute on 28 November Corona Vaccine Update – PM Modi to visit serum institute in Pune on Saturday, to take stock of vaccine preparation
On November 25, 2020 by admin
News Desk, Amar Ujala, New Delhi
Updated Thu, 26 Nov 2020 01:48 PM IST
Prime Minister Narendra Modi
– Photo: ANI
A year of spreading corona epidemic in the world is nearing completion and now the vaccine is also being prepared for its elimination. Pune-based Serum Institute is also going to accelerate production of Kovishield. Prime Minister Narendra Modi will reach Pune on Saturday, 28 November, to take stock of its preparations.
The Divisional Commissioner of Pune has confirmed PM Modi's proposed visit. Let us know that the Serum Institute is conducting the third phase of the corona vaccine called Covishield. At the same time, Oxford University and AstraZeneca have finished its third phase trial in other countries. It has sent a proposal to the UK authority for emergency approval of its vaccine.
The Prime Minister will declare someone
The Serum Institute has greatly accelerated the production of the Covishield vaccine, several million doses have been prepared so far and will be available in the market as soon as it is approved. Prime Minister Narendra Modi will visit the Serum Institute in Pune on 28 November to see all these preparations. It is believed that they can announce anything there.
Modi has held a meeting with the Chief Ministers
Earlier on Tuesday, Prime Minister Modi held a meeting with the Chief Ministers of the state, during which issues such as the growing case of corona and development of vaccine were discussed. Apart from this, the steps being taken by the states were also discussed.
Prime Minister Modi said that how the vaccine would be put on priority, it would be decided by sitting with the Chief Ministers of the states. He said that the suggestion of every state would be very important in this, because only the state knows its situation better.

www.amarujala.com