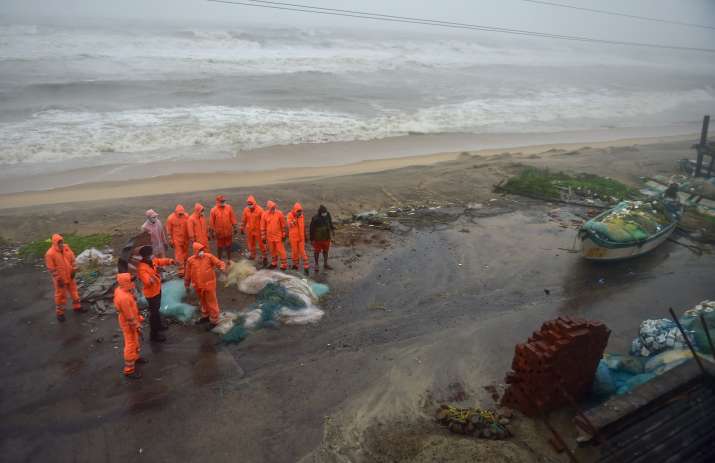 India News
Cyclone Nivar hits live updates Beware: 'Navaran' cyclone to reach coast between Tamil Nadu and Puducherry tonight
On November 25, 2020 by admin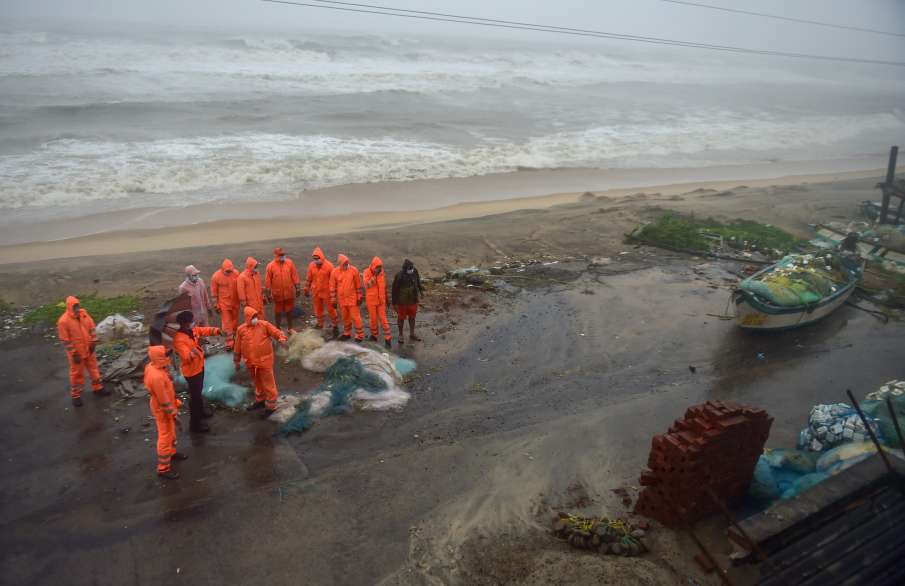 Chennai: Cyclonic storm 'Nirvana' will take a giant form in the next 12 hours and hit the coast between Tamil Nadu and Puducherry in the early hours of Thursday. The Indian Meteorological Department gave this information. Tamil Nadu Chief Minister K Palaniswamy on Thursday announced a public holiday in 13 districts including Chennai, Vellore, Cuddalore, Villupuram, Nagapattinam, Thiruvarur, Chengalpet, Kanchipuram to protect the people in the wake of the cyclone. A holiday had already been declared on Wednesday.
The Meteorological Department said in the bulletin, "There is a possibility of extreme cyclonic storm in the next 12 hours. It is expected to move northwest and hit Karaikal and Mamallapuram coast between Tamil Nadu and Puducherry in the early hours of November 25 or early November 26. The speed of the storm will be 120–130 kmph, which may increase to 145 kmph. "
Due to the impact of the cyclone, there was overnight rain in Chennai and surrounding areas and there was water logging in the lower places. Meanwhile, the officials of the Public Works Department said that one thousand cusecs of water will be released from the Chamberambakkam lake as the water is nearing its maximum level.
Significantly, the National Disaster Management Committee (NCMC) held a meeting on Tuesday to review the preparedness to deal with the situation when the cyclonic storms are knocked down. The NCMC has assured all possible assistance to the states.
Nearly 1,200 rescuers of the Disaster Response Force (NDRF) have been deployed and 800 more are on standby in view of "extremely severe cyclonic storm" "Prevention" in Tamil Nadu, Andhra Pradesh and Puducherry.
NDRF chief SN Pradhan said on Wednesday that 50 NDRF teams have been earmarked to deal with every situation arising due to the cyclone. An ADRF team usually consists of about 40 rescuers.
Pradhan had said that a total of 22 teams have already been deployed in Tamil Nadu, Andhra Pradesh and Puducherry and eight parties have been kept ready. He said, "Out of these 30 teams, 12 have been deployed to Tamil Nadu, seven to Andhra Pradesh and three to Puducherry."
Pradhan had said that 20 additional teams would be ready, which would be airlifted from places like Cuttack (Odisha), Vijayawada (Andhra Pradesh) and Thrissur (Kerala). The NDRF chief said that the teams have all types of communication equipment and poles and tree cutting equipment and personnel have been provided with personal safety kits in view of the Kovid-19 situation.



www.indiatv.in