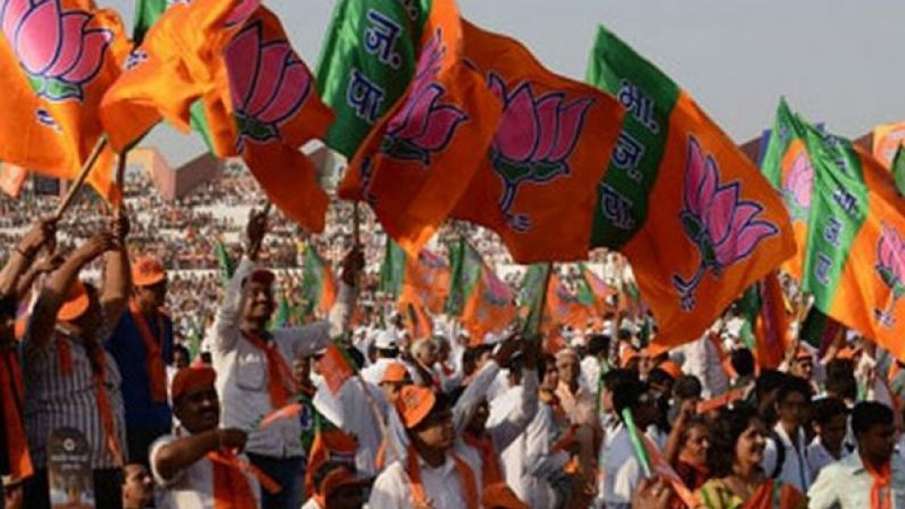 Hyderabad: The Bharatiya Janata Party is taking the local body elections in Hyderabad, the capital of Telangana, very seriously. How serious the party is about these elections, it can be understood from this that the party is busy preparing to field star campaigners here. According to reports, in the coming days, BJP national president JP Nadda, Home Minister Amit Shah and Uttar Pradesh Chief Minister Yogi Adityanath may be seen campaigning for their party in Hyderabad local bodies elections.
Yogi, Nadda and Shah will go to Hyderabad!
According to reports, Uttar Pradesh Chief Minister Yogi Adityanath may address election programs on November 27, BJP national president JP Nadda on November 28 and Home Minister Amit Shah on November 29. Looking at the preparations of the Bharatiya Janata Party, it seems that she is taking these elections very seriously. The party will focus on increasing its presence in the state's politics through local body elections in Hyderabad. Let me tell you that in the by-elections held in the Dububak assembly seat of Telangana, BJP candidate Madhavaneni Raghunandan Rao made history by defeating Solipeta Sujata, the TRS candidate. This victory will definitely boost the morale of the BJP workers of the state.
Local body elections to be held on December 1
The State Election Commission on Tuesday said that elections for Greater Hyderabad Municipal Corporation (GHMC) will be held on December 1. State Election Commissioner C. Parthasarathy said that it has been decided to vote through ballot keeping in mind the views of major political parties, the health department's view on the Kovid-19 epidemic and other related issues. Polling for the TRS-ruled 150-member GHMC will be held on December 1 from 7 am to 6 pm. He said that keeping in view the epidemic, the polling time has been extended by one hour.
Names can be withdrawn by 22 November
The Election Commission said that nominations for voting will be accepted from Wednesday and the last date for filing the form is November 20. The nomination papers will be scrutinized on November 21 and names will be withdrawn by November 22. If needed, re-polling on 3 December and counting will take place the next day on 4 December. The term of the current local body is till 10 February 2021. Parthasarathy said that the state government has decided to continue the reservation applied in the 2016 elections this time too. The post of mayor is reserved for women (general).



www.indiatv.in