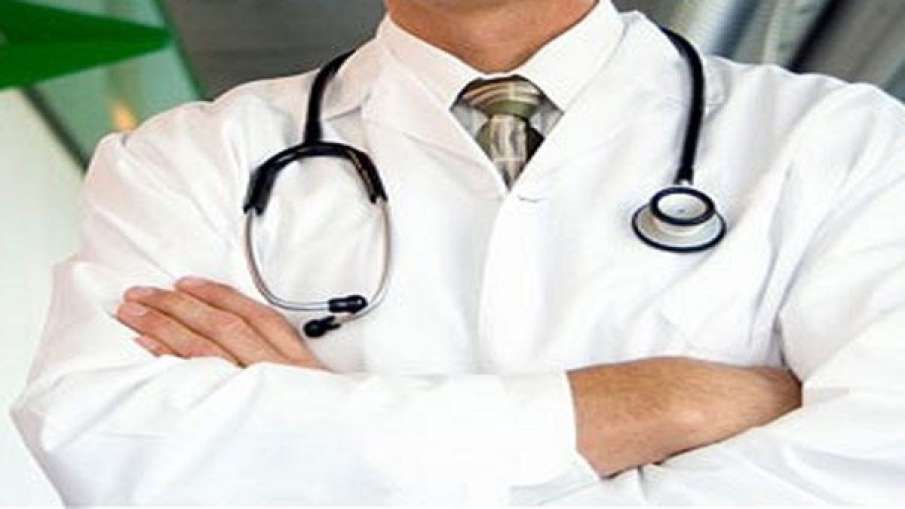 new Delhi. Nowadays a discussion is going on between doctors and patients in hospitals that now Ayurvedic doctors will also be able to go to the operation theater and perform surgery for patients. The biggest reason for this discussion is that the Indian government has issued an order. We have prepared a report on this, in which we have spoken to the government, talked to Ayurveda doctors and allopathic doctors. Now Ayurvedic doctors can also go to the operation theater and do 58 types of surgeries, the Government of India has decided. Till now, Ayurveda was said to be treated with herbal medicine and herbs but a decision of the government has given permission to post graduate doctors of Ayurveda to do surgery, but this annoyed allopathy doctors but the biggest question is How much will you benefit from this whole decision.
Know which operation has been given to Ayurvedic doctors
… will Ayurvedic doctors do tumor surgery in India, … will Ayurvedic doctors do eye surgery and throat surgery. Because a decision has been taken by the Government of India in which the Ayurvedic doctors have been given the right to perform 58 types of surgeries, for this a notification has also been issued by the government. First of all, let us understand what kind of surgery has been allowed by the government to the Ayurvedic doctors in these 58 surgeries. Let us tell you that the operation has been given in Ayurveda for bone surgery, eye surgery, ear-throat, dental surgery, skin grafting, tumor surgery, hydrocele, ulcer, abdominal surgery.
IMA opposing Ayurvedic doctors' right to surgery
After the historic decision of the government, due to the increasing number of surgery patients in the country, discussions have started against it. The Allopathic Doctors Organization IMA has started opposing the right of surgery to Ayurvedic doctors. The IMA argues that the government is not right to combine modern surgery of allopathy with Ayurveda with this decision. For this Ayurveda should devise its own method of surgery. The IMA has appealed that the CCIM i.e. Central Council of Indian Medicine prepare a separate teaching procedure for surgery from its ancient writings. Do not claim subjects under Modern Medicine for surgery. The IMA alleges that CCIM policies are trying to combine both methods of treatment for its students through books related to modern medicine. In addition, surgery is part of modern medical science and cannot be brought into mainstream with Ayurveda.
Maharishi Sushruta is considered the father of surgery in Ayurveda
The government argues that with this order only 58 types of surgeries will be allowed, and no other Ayurvedic doctor can perform the operation. After this news came, it seemed that any Ayurvedic and recognized doctor can do the operation, but it is not so, but many people are hearing this news, many questions are being asked like- Is the Ayurvedic doctor an expert Can perform operations like allopathic surgeon, there will be no harm due to Ayurvedic doctors performing surgery. In Ayurveda, herbal medicines are treated, so why should they undergo surgery. Now also understand the answers to these questions. Ayurveda experts say that surgery is not a new job for Ayurveda. Ayurvedic doctors are taught about surgery and doctors will be allowed to perform surgery only after complete training. In addition Ayurveda describes 2500 first surgeries. Maharishi Sushruta is considered to be the father of surgery, whose written Sushrutsamhita mentions all types of surgery.
Although surgery is not a new topic for Ayurveda, but with time, the surgery of Ayurveda gradually disappeared in front of Modern Surgery. Written by Maharishi Sushruta some 2500 years ago. The Sushruta Samhita is said to be the oldest Sanskrit text of Ayurveda and surgery. In this 'Sushruta Samhita', through 184 chapters, eight types of main surgical operations are told. In addition, the Sushruta Samhita explains in detail about the equipment used for surgery, which became involved with the change in modern surgery equipment over time. But now the Government of India is once again giving an opportunity to perform surgery in Ayurveda. Although this decision has many complaints from the government to allopathic doctors, but another aspect of this is that it can reduce some of the increasing number of surgery patients. However, it will take a few years for the Ayurvedic doctors to have the surgery to reach the operation theater. A full training program is being prepared to create a surgeon. It is expected that patients can get some relief by performing surgery through Ayurvedic doctors.
VIDEO



www.indiatv.in