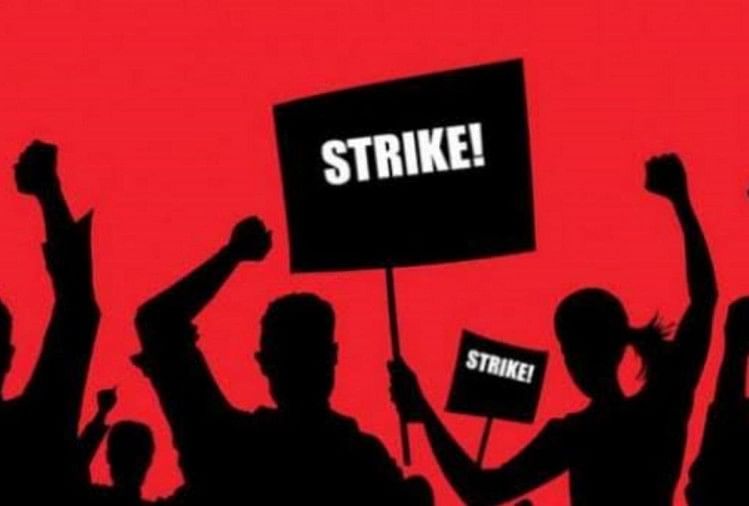 India News
Up Government Issued Order To Stop Strikes In Uttar Pradesh. – ESMA implemented in UP, ban on strike for next six months
On November 24, 2020 by admin
News Desk, Amar Ujala, Lucknow
Updated Wed, 25 Nov 2020 03:49 PM IST
Taking a big decision, the Yogi government has banned any government department, government controlled corporation and authorities etc. in the state for the next six months. The State Government has implemented ESMA in the State by exercising the power conferred by sub-section (1) of Section 3 of Maintenance of Essential Services, 1996.
After which the strike has been banned in government departments, government controlled corporations and authorities etc. In this regard, Additional Chief Secretary Personnel Mukul Singhal has issued a notification. After the order, the employees will not be able to go on strike till 25 May.

This decision of the government is also considered as a reason for Corona's increasing influence. Explain that in an order issued on Monday, the government limited the number of people attending the wedding ceremonies. As per the instructions of Chief Minister Yogi Adityanath, in all social, educational, sports, entertainment, cultural, religious, political programs and other group activities outside the Containment Zone at a time, 50 percent of the fixed capacity of any closed place such as hall or room, but maximum 100 Only people will be able to exist.
Face mask, social distancing, thermal scanning and sanitizer and handwash will be mandatory in the programs. Not only this, on open spaces like grounds etc., people will be allowed to have less than 40 percent capacity of the area of ​​such places.
Let me tell you that recently, the World Health Organization has appreciated the Yogi government of Uttar Pradesh for ensuring the safety of the people during the Kovid period. Prime Minister Narendra Modi himself has often described Chief Minister Yogi Adityanath's Kovid-management as a vision for other states. Corona is also said to be the reason for the decision to strike.

www.amarujala.com