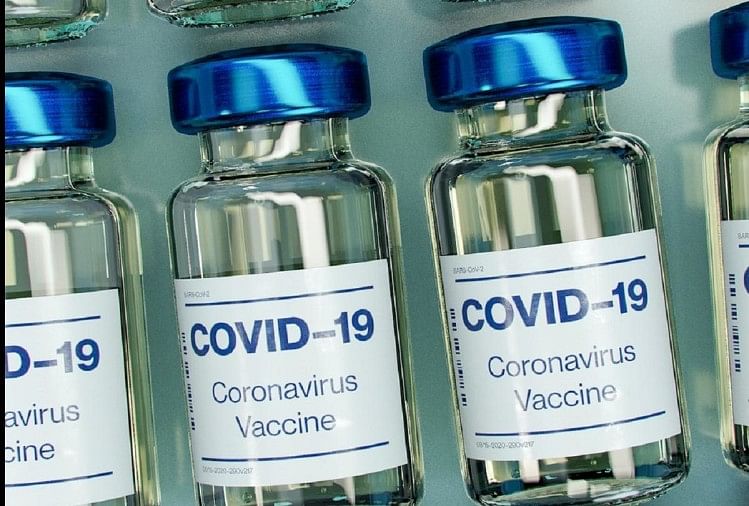 India News
Oxford Vaccine 70 Percent Effective, May Get India Nod By Year-End Says Sii Ceo Adar Poonawalla – Oxford Vaccine 70% Effective, Can Be Allowed To Use In India In One Month!
On November 24, 2020 by admin
Symbolic picture
– Photo: Social Media
Interim results from the AstraZeneca-Oxford Kovid-19 vaccine trials have revealed that the vaccine is, on average, 70% effective on patients. Serum Institute of India is engaged in the production of this vaccine in India. Once the vaccine results, it may soon apply to obtain emergency regulatory approval.
70% efficacy of the vaccine is a relief news for India. The guidelines for the Kovid-19 vaccine approved by DCGI, India's drug regulatory body, will approve the same vaccine, which will be more than 50% effective.

Serum Institute CEO Adar Poonawala said, "We will apply for an emergency license very soon and hope to get it within a month." The final approval depends on the decision of DCGI. He said, the company has so far kept four crore doses of stock and by January it will become 100 million. Most of it will be for India.
Poonawala said, the price of this vaccine named Kovyshield will be Rs 500-600 per dose in the market and it will be made available to the government at Rs 220-300 per dose. Patients will require two doses of the vaccine. At the same time, the price of Pfizer and Moderna vaccines is higher than this. Moderna's vaccine will cost 2,775 per dose. At the same time, the price of Pfizer vaccine will be Rs 1,500 per dose.
Significantly, drug manufacturer AstraZeneca said on Monday that an interim analysis of its clinical trial of the Kovid-19 vaccine in the UK and Brazil showed that it was 70% effective on average. In this way, it has become the third pharmaceutical company to announce promising results towards curbing this deadly virus.
This is how the vaccine results
The AstraZeneca company said in a statement that the first dose regime of the Kovid-19 vaccine, developed by Oxford University, saw a 90 percent effect. It was given half the dose and a month later as the full dose. In the second dose regime, its effect was 62 percent. Two full doses were also given at intervals of one month. That said, a combined analysis of both dosage regimens (of the vaccine) showed a 70 percent effect.
The drug company said that an independent data safety monitoring board decided that this analysis met its primary goal and showed that taking two doses of the vaccine provided protection from Kovid-19. He said that no safety concerns related to this vaccine were revealed and this drug, called AZD 1222, did not create any difficulty in both dosage arrangements.
Oxford vaccine inexpensive and easy to storage
"These findings show that we have an effective vaccine that will save the lives of many people," said Professor Andrew Pollard, director of the Oxford Vaccine Group and lead investigator of the trial. It is encouraging that the first dose regimen of the vaccine can be up to 90 percent effective, and if used, the vaccine may be given to as many people as possible with the planned supply.
The Oxford University vaccine (test) results were compared with the Pfizer and Moderna vaccines, which have recently been shown to be effective at 95 and 94.5 percent, respectively. The Oxford University vaccine is relatively inexpensive and easy to store.
Poonawala expressed happiness over the results
The Serum Institute of India (SII) is welcoming it. The Indian pharmaceutical company is conducting clinical trials of AstraZeneca's Kovid-19 vaccine in India. SII Chief Executive Officer Adar Poonawala tweeted, "I am happy to hear that Kovashield is 90 percent more in a type of micro-arrangement with cheaper, infrastructure-manageable and quicker availability in connection with the Kovid-19 vaccine." The other dose will provide 62 percent protection in the system.
read ahead
This is how the vaccine results

www.amarujala.com