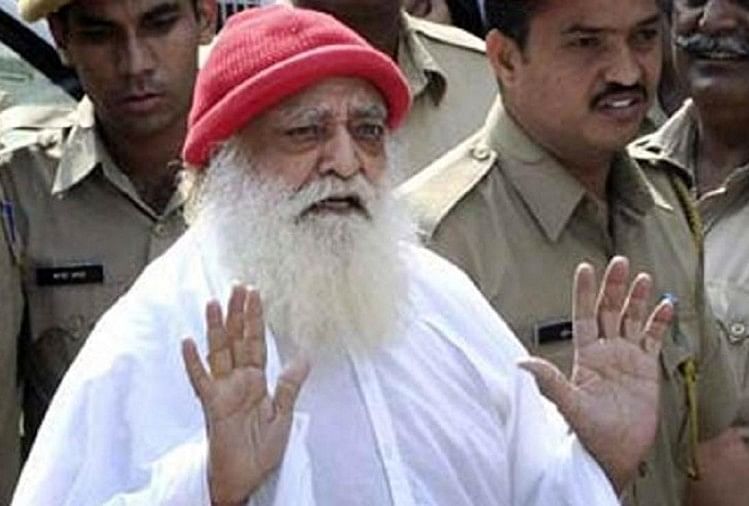 India News
Jodhpur court will hear asaram bapu bail plea in third week of january on behalf of his age – asaram said – i am 80 years old, imprisoned for 7 years, the court agreed to hear
On November 24, 2020 by admin
News Desk, Amar Ujala, Jodhpur
Updated Tue, 24 Nov 2020 10:21 AM IST
Asaram has been in jail for nearly seven years for sexual exploitation. The Jodhpur court has agreed to hear his bail plea. Actually, Asaram had requested the court to hear the bail plea citing his age. After this, the Jodhpur court approved the petition application. The case will be heard in the third week of January.
Asaram argued this

According to the information, Asaram, pleading his age, appealed to the court to hear the bail plea. A division bench of Justices Sandeep Mehta and Rameshwarlal Vyas accepted the plea of ​​Asaram. Asaram, in his plea, said that I am 80 years old and in jail since 2013. The court should hear my bail plea soon. Please tell that Asaram's application was presented by senior advocates Jagmal Chaudhary and Pradeep Chaudhary.
Allegations of rape in 2013
Significantly, in 2013, a minor girl accused Asaram of rape in the celebrated ashram near Jodhpur. After this Asaram was arrested on 31 August 2013 from Indore in Madhya Pradesh. Asaram has been booked under Poxo Act, Juvenile Justice Act, rape, criminal conspiracy and many other cases. In 2014, Asaram filed a bail petition in the Supreme Court, which was rejected by the court.
Punishment was heard in 2018
In April 2018, Jodhpur Special Court convicted Asaram Bapu, after which the court sentenced Asaram Bapu to life imprisonment and a fine of Rs one lakh. Now Asaram has filed a petition for bail hearing in this case.

www.amarujala.com