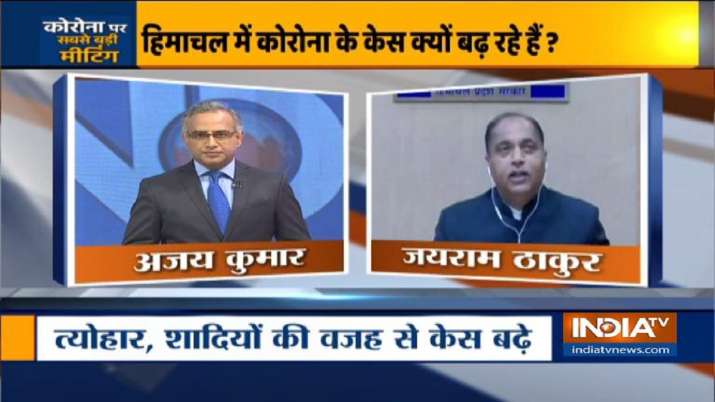 India News
Himachal Pradesh CM Jairam Thakur on Coronavirus. Coronation cases increased in Himachal Pradesh at weddings and other social events: Jairam Thakur
On November 24, 2020 by admin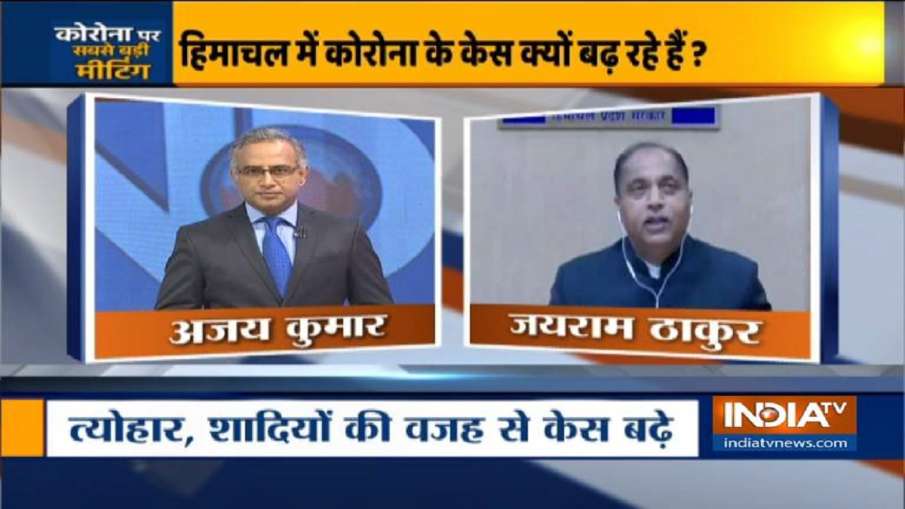 new Delhi. Corona cases in Himachal Pradesh have increased sharply in recent times and the reason behind this is the crowd gathering at weddings and other social events, Himachal Pradesh Chief Minister Jairam Thakur said in an interview to India TV. Jairam Thakur said that the cases of corona in Himachal Pradesh have increased since the last one and a half months. The increasing cases of corona are a matter of concern for us, the cases of corona are continuously increasing because the social gatherings like festivals, weddings are also increasing due to the infection and in the winter season with Himachal. Most people do more indoor activities due to cold, so if there is a single infected person and sitting in the middle of the people, then the infection is more likely to spread to others.
In an exclusive interview with India TV, Jairam Thakur said in response to another question that economic activities have also increased the corona transition in the state. Regarding the increasing case of corona due to the arrival of tourists in Himachal, CM Jairam Thakur said that the cases of corona have increased though the transport and tourist movement have not increased much. He did not provide any precise information on the question of imposing mini lockdown. Referring to the decisions taken in the cabinet, Jairam Thakur said that we have decided to keep the school colleges closed in the state till 31 December. He also said that we have increased the fine from Rs 200 to Rs 1 thousand on those who do not wear masks. There will be curfew in the state from 8 am to 6 am.
In a special conversation, Jairam Thakur said that social distancing is necessary in buses and weddings. People need to be aware of themselves about Corona. In response to a question asked about wearing masks and hospital facilities in the cold, Jairam Thakur said that we have started a campaign to make people aware against Kovid. People were not wearing masks, so the fine has been increased from 200 rupees to 1 thousand rupees. Let me tell you that right now there is no restriction on the entry of tourist in the state.
On Monday (November 24), the corona infection in the state set a new record, killing 22 people in one day alone. With this, the number of deaths from corona in the state has reached 550. Also, after 454 new corona cases were reported in the state on Monday, a total of 34,782 people have been infected so far. The state of Corona currently has 6,680 active cases. 27,518 people in the state have recovered by beating Corona.
See VIDEO
Keep yourself up-to-date by reading the latest Hindi news and special stories of India and abroad on India TV. Click here to watch Live TV. Click for National News in Hindi India Section



www.indiatv.in